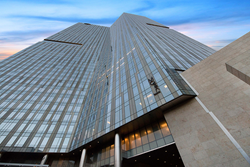 Las Vegas, Nevada (PRWEB) October 04, 2017
Luxury Real Estate Advisors today announced the creation of its Investor Services Division, which leverages artificial intelligence and advanced analytics enabling LRA to provide its clients with data discovery, hidden opportunities, predictive analysis, and data visualization.
"The Las Vegas luxury condo market has seen steady improvements since 2011, however when examining condo towers at the floor-plan and view level, we discovered that certain floor-plans have not appreciated during the same period. It is critical to review 10-year appreciation and rental rate trends to evaluate a Las Vegas condo investment," said Anthony Phillips, President, Luxury Real Estate Advisors.
About Luxury Real Estate Advisors
Luxury Real Estate Advisors - Investor Services provides strategic solutions to assist clients when navigating the complex luxury condo segment. LREA's best in class data analytics provides guidance to both individual and institutional investors.
For more information, visit http://www.luxrealestateadvisors.com/investor-services/