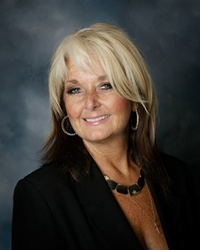 Sentry is known for having highly competent, seasoned professionals to head our offices
Orlando FL (PRWEB) October 02, 2017
Barbara Dummitt was recently appointed Vice President of the Phoenix Division of Sentry Management. Barbara has over 28 years in association management, homeowner services and operations. For the last ten years, Barbara has served as Executive Director of Management Services for City Property Management, where she led a team of 57 community managers. Prior to 2007, she held responsible positions with Cuellar Realty Services and Rossmar & Graham.
Kregg Hale, Sentry's Senior Vice President responsible for Sentry's Western Region, lauds Barbara's unique background. "She is the ultimate problem solver in her associations and pays close attention to the details. From her Boards, she receives high praise for her communications style. She is exactly the type of professional we want to manage Sentry's accounts in Arizona."
Barbara is well known and respected in the community management industry. She holds a CAAM certification from the Arizona Association of Community Managers (AACM). Barbara is active in AACM serving on the Continued Education Committee, where she has been instrumental in writing and teaching various industry-specific training classes for Certified Managers. Barbara's office is at 1414 W. Broadway, Suite 205, Tempe, AZ 85282. The office phone number is 480-345-0046 or visit http://phoenix.sentrymgt.com.
Jane Scully is now Vice President of the Indianapolis Division of Sentry Management. Jane has been in the HOA and Condominium Management industry for nearly two decades. For the last 13 years, she was Vice President of Operations & Sales for Community Association Services of Indiana where she led a 47-member team that managed over 200 residential associations. Jane is unusually skilled in working with HOAs, Planned Unit Developments, Horizontal Property Regimes and all classes of multi-family housing.
"Sentry is known for having highly competent, seasoned professionals to head our offices" says Michael Dale, Senior Vice President, Eastern Region & Corporate Sales and Marketing Services. "Jane is another example of Sentry selecting the ultimate professional with deep experience."
She is both a Certified Manager of Community Associations (CMCA) and Association Management Specialist (AMS) of the Community Associations Institute (CAI). She recently served for three years on the Board of the Central Indiana Chapter of CAI. Jane's office is at 8425 Keystone Crossing, Suite 108, Indianapolis, IN 46240. The office phone number is 317-251-9393 or visit https://indianapolis.sentrymgt.com.
Sentry Management is a full-service community management company. Sentry's business is the day-to-day operation of communities, homeowner associations and condominiums. Sentry is accredited as an AMO® (Accredited Management Organization) by the Institute of Real Estate Management, providing independent evaluation that Sentry has one of the highest operating and financial standards in the industry. Sentry operates in dozens of localities in Florida, Arizona, Colorado, Georgia, Idaho, Indiana, Maryland, Missouri, New Mexico, North Carolina, South Carolina, Tennessee and Virginia.