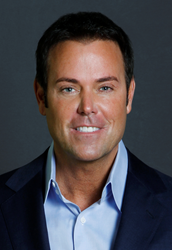 Dallas, Texas (PRWEB) September 29, 2017
Positive thinking can be a powerful thing for anyone in business. But a sunny, optimistic point of view can slip away during the day-to-day grind, under the combination of stress, packed schedules and a constant flow of incoming messages. Making smart use of time and energy can translate into a positive and productive outlook on personal and professional matters.
David Kiger, founder and executive chairman of the global logistics company Worldwide Express and a major investor and strategic advisor for a diverse portfolio of ventures including Alef Mobitech, Exos Transport Group and beGlammed, examines seven positive habits for business executives.
Wake up Early
"For every early bird CEO, there may be another that works deep into the night, making a crack-of-dawn wakeup call a challenging prospect," Kiger explains. " It could be worthwhile for night owls to experiment with early morning hours. However, before the noise of the work day starts, those hours can be spent in productive ways, including exercise and preparing for the day."
Work-Life Balance
"For many professionals it's hard to find time for everything, and the drive to be a success may cause some to ignore their personal lives. But it's not impossible," Kiger adds. "Learning how to unplug can serve a CEO well."
Meditation
"There are people that scoff at the idea of meditating. It may not be for everyone," explains Kiger. "But for others, meditation is a key element of personal balance, something that would benefit a stressed-out CEO."
Step Away from Social Media
"It wasn't that long ago when social media wasn't a constant part of our lives," Kiger says. "It may seem harmless to mindlessly check the various outlets for personal updates or news stories to pass the time but using that time for more productive things is a better option."
Surround Yourself with Positive People
"The role our friends play in our overall outlook can be significant," says Kiger. "From longtime pals to new acquaintances, the people we spend time with outside of the office can influence our attitude."
Ease the Meeting Load
"When a CEO is stuck in meetings all day, there are many other matters that get neglected," Kiger warns. "Catching up on those tasks can then push the workday into personal hours, disrupting the aforementioned work-life balance. Though some meetings may be essential, there are other ways to address topics without a lengthy in-person discussion."
About David Kiger
David Kiger, founder and executive chairman of the global logistics company Worldwide Express, is a major investor and strategic advisor for a diverse portfolio of ventures including Alef Mobitech, Exos Transport Group and beGlammed. Kiger offers advice to entrepreneurs through his blogs on leadership and helping socially and economically disadvantaged businesses. Follow him on Twitter: @DavidKiger