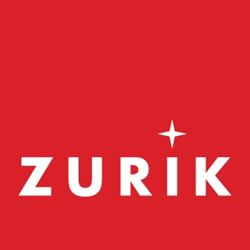 Today financial institutions are struggling to manage regulatory change with high cost resources, obsolete systems and archaic processes. MiFID II, EMIR, GDPR, FATCA and CRS are good examples of these challenges.
DALLAS (PRWEB) November 06, 2017
Post the global financial crisis, financial regulatory authorities across the world have stepped up vigilance and monitoring of financial institutions. As a result of this, the governing bodies have created stringent frameworks and legislations, which are dynamic, voluminous, complex and involves 'difficult to interpret' legal verbiage. The compliance, legal and regulatory affairs teams at banks, credit unions, asset management firms, pension funds, insurance firms, payment services firms and hedge funds all find it time-consuming, expensive and inefficient to monitor and track these regulations. It is also difficult to interpret the rules and to create actionable insights from these regulations.
In addition to these challenges, there are geopolitical issues like Brexit, possible deregulations in the US and the cross-jurisdictional regulatory impact which further complicates regulatory compliance for global financial institutions. Also, most regulations are heavily driven by time sensitive deadlines, non-conformance to which would most likely result in huge penalties, fines and reputational damage. Allan Jardine who heads Zurik's EMEA business based out of London says, "Today financial institutions are struggling to manage regulatory change with high cost resources, obsolete systems and archaic processes. MiFID II, EMIR, GDPR, FATCA and CRS are good examples of these challenges. Zurik is well positioned to address these."
Zurik Terminal, is a next generation platform, powered by artificial intelligence, is managed by a control room that houses domain experts in financial regulatory compliance and legal professionals who are experts in specific jurisdictions. Steve Malin, the head of the North American business explains: "Today money managers and capital market participants are sleepless at night, trying to conform to these regulations within extremely stringent deadlines. Zurik helps firms adopt to regulations swiftly and efficiently across the globe."
Financial institutions can subscribe to Zurik terminal and consume regulatory data intelligence through a subscription fee model and can keep track of every single update with traceability information across various regulations. Ingersoll Sivanthi, managing partner, a veteran from the buy side, having led strategic business change for firms such as Citigroup, Blackrock, Ruffer, Barclays and Invesco says, "Our team has had extensive experience working on both the buy side and the sell side. With Zurik, we make sure that our client never finds it challenging to navigate across thousands of pages of regulatory text. We aim to simplify the way the financial institutions can digest the plethora of regulatory requirements from various regulators. Zurik terminal has all the features to address challenges in crystallizing regulatory requirements well in advance, in the regulatory change management lifecycle. The Zurik terminal offers financial institutions a real time dashboard that helps to monitor, track and break each requirement down to Level 1 and Level 2 analysis with audit log and traceability information."
Prabhu Antony, who heads corporate development and strategy says, "The timing of our product launch can't be better especially when there are lots of uncertainities around Brexit - the impact of EU regulations on UK, the possible de-regulation of Dodd Frank with the introduction of the Financial Choice Act and the globally impactful CRS which is aimed at shutting down global money laundering."
For more information, please visit http://www.zurikglobal.com
About Zurik:
Zurik is a subsidiary of Sett & Lucas, a leading global financial institution offering Investment Banking (M&A), Transaction Advisory and Fund Management services. At Zurik, we track and analyse Financial Regulations across EU, US, Middle East, APAC and other jurisdictions with our subject knowledge in financial services industry to help firms achieve its Regulatory Compliance goals. Zurik terminal provides systematic, clear, comprehensive and accurate data. We aim to simplify regulatory information from various Regulators and publish them under one terminal through our analysis and interpretation for our clients – Banks, Asset Managers, Insurance & Pension firms, Hedge Funds and anyone who needs a simplified regulatory requirements and tracking service.