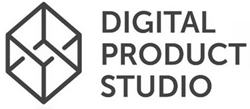 Most conference managers are afraid of investing in live streaming platforms fearing it will compete with their in-person events. Our new model demonstrates that it actually adds power and excitement.
Los Angeles, CA (PRWEB) October 03, 2017
Organizers of the first annual "The Portrait Masters" photography conference and trade show may be celebrating more than the enormous success and public lauding of its unique blend of traditional conference and live event streaming. They could very well be celebrating the newest and most innovative approach to the way conferences and Expos are presented – and experienced by attendees – for the foreseeable future. Creating the perfect balance between a traditional live in-person experience with a live, virtual one is what the folks at Digital Product Studio produced for The Portrait Masters Conference in Palm Springs earlier this month. Providing an intimate setting for 400 event attendees while captivating a worldwide audience with interactive participation is quickly becoming the new model for revitalizing the conference and trade show industry.
"This event was the first of its kind and one that pressed my team to the top of their game," explains Aaron Andersen, partner and content director at Digital product Studio, which coordinated the conference. "We were producing three events simultaneously: The education conference, a complete broadcast of the trade show experience, and a behind-the-scenes documentary that captured the experiences of conference attendees."
This new, and highly touted, approach to The Portrait Masters Conference is the brainchild of George Varanakis and Craig Swanson, two industry veterans with very different views of large conferences and continuing education. Varanakis, a former VP of the largest conferences in the photo industry, and Swanson, co-founder of CreativeLive, which rewrote the rule book for live, online education, merged to create a new platform for traditional industry conferences. While both come from solid backgrounds in photography, which was the impetus for The Portrait Masters Conference, their combined expertise can be applied to virtually any industry that hosts live in-person conferences and trade shows.
"Most conference managers say they are afraid of investing in live streaming platforms because they fear that online access will compete with their in-person events," said Craig Swanson. "In this new model demonstrated by Sue Bryce's The Portrait Masters, we showed that it is possible to create a world-class, in-person experience that becomes more exciting and powerful because of the worldwide reach of online broadcasting."
Although attendance was limited to only 400, manufacturers participating in the Expo portion of the event were ecstatic about the feedback they received onsite and the far-reaching benefits of live streaming over the Internet. "We were very impressed with the enthusiasm and engagement that we saw from attendees of The Portrait Masters Conference," noted Dan Neri from Canon U.S.A. "Photography isn't just a business or a hobby, it's a passion. The eagerness of the attendees to create, build, and learn was truly an inspiring representation of the imaging community as a whole. Canon was proud to participate and have five of our Explorers of Light among the lecturers."
Sue Bryce, renowned portrait photographer and host of The Portrait Masters Conference, says the reaction from attendees, manufacturers, and online viewers illustrates that a new format for presenting trade shows and conferences is taking shape. "It had the feel of a small, local event with an international appeal," explains Ms. Bryce. "The interaction among attendees onsite was overwhelming and the reaction we received from online participants was equally engaging. I think this model for trade shows and conferences will pave a new path for the future, for many industries."
The Portrait Masters Conference was created to give photographers and enthusiasts anywhere in the world an opportunity to learn the latest photographic techniques from a group of world class photographers and educators including Sue Bryce, Peter Hurley, Lindsay Adler, Joel Grimes, Michele Celentano, Susan Stripling, and Kelly Brown. In addition to live learning, Internet viewers saw live demos of the most innovative imaging products from participating manufacturers at the Conference's Technology Expo. The conference was open to only 400 onsite participants and sold out in 24 hours, an unprecedented achievement in this industry.
Next year's The Portrait Masters Conference is already in the planning stage and will likely expand to include other photographic genres beyond portraiture.
About Digital Product Studio
Digital Product Studio is an innovative developer of highly-advanced education platforms that help the Internet's best and brightest instructors interact with their students in ways never before possible. The company's co-founders – Craig Swanson, Aaron Andersen, and George Varanakis – each had extensive experience in the photo industry and used that knowledge to create a powerful and comprehensive education platform with some of the best photographers and educators in the world including Susan Stripling, Sue Bryce, Meg Bitton, and now Kelly Brown.
The company is currently using its core competency in Internet education design to create similar platforms for other industries including fitness, fashion, and lifestyle topics. Current education channels managed by DPS include Sue Bryce Education, The Wedding School with Susan Stripling, Meg Bitton Live, and the Masters Academy with Ben Willmore.