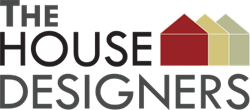 We believe that Habitat is well-equipped to face the rebuilding challenges created by Hurricanes Harvey and Irma
Monroe, CT (PRWEB) October 03, 2017
A leading online provider of house plans for more than 15 years, The House Designers has helped thousands of builders construct new homes to fuel the housing market as well as countless individuals with the dream of building their own homes. With the South leading the nation in population growth and housing demand, Hurricanes Harvey and Irma have wreaked havoc on particularly impactful locations where a number of customers, owners, and design partners reside.
"Natural disasters can be catastrophic wherever they occur," says Tammy Crosby, CEO of The House Designers. "But when they strike high population areas, the human and economic tolls can be tragic. Consequently, many homes and businesses have been irreparably damaged in southwestern Texas and across the state of Florida by the hurricanes this year and these states are now facing a housing crisis."
While the final numbers won't be in for some time, the cost of Hurricane Harvey has been estimated at about $190 billion and Hurricane Irma's at about $100 billion by Joel Myers, president of AccuWeather. Harvey's floodwaters affected approximately 100,000 homes, making many of them unlivable and requiring demolition of what's left to curtail health hazards like mold. FEMA estimates that Irma's winds demolished 25% of homes in the Florida Keys and left a further 65% damaged, leaving tens of thousands of residents displaced. Houses across the state—many built before the stricter building codes enacted in the wake of Hurricane Andrew 25 years ago—also sustained damage.
A number of agencies and charities have stepped forward to address immediate needs, but the resources necessary for the long-term recovery will be staggering. Disaster response funding is almost entirely used for emergency relief, with as little as five to ten percent being used for reconstruction. That creates a massive burden for families who might have lost everything they owned and have no way to help themselves back on their feet.
Habitat for Humanity, a non-governmental and nonprofit organization with community-level affiliates in the affected areas has a plan for the home rebuilding phase. Their Mobile Response Units and Disaster Corps are already assessing damage and planning how to most effectively use their monetary and volunteer resources to help people rebuild their homes. Of course, as a nonprofit relying on donations, the scope of their efforts depends on the amount of funds they can raise.
To aid in reconstruction, The House Designers is donating 2.5% of the profit from each house plan sale using code HABITAT2017 to Habitat for Humanity through 10/31/2017.
"As members of the residential building community, we know that organization and careful planning are necessary for any project, and especially for one as large as this. We believe that Habitat for Humanity is well-equipped to face the rebuilding challenges created by Hurricanes Harvey and Irma," Crosby commented.
About The House Designers
Established in 2001, The House Designers is one of the leading house plan providers on the web, representing the leading residential architectural firms in the United States. Offering thousands of ready-to-build blueprints in more than 60 stylistic and specialty collections, builders and consumers continue to find the perfect designs for their builds with these IRC compliant construction drawings. Also the exclusive house plan provider for Better Homes and Gardens and Professional Builder®, The House Designers offers the highest-in-the industry standards for house plans and customer support.