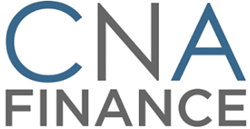 Coral Springs, FL (PRWEB) October 03, 2017
CNA Finance Chief Research Analyst, Kenny Soulstring, today announced that the stock market news outlet had provided research coverage on Vitality Biopharma, and points to Vitality's unique and emerging position as one of only three primary competitors in the cannabinoid and medical marijuana space. Competitors in the space that are active in studying the use of THC products to treat illnesses that are not expected to be competitive to Vitality Biopharma include GW Pharma and Arena Pharmaceuticals.
According to the research report, CNA Research Analyst, Kenny Soulstring believes that Vitality Biopharma is extremely undervalued at current levels and believes that Vitality is well positioned to exploit the unmet medical need to provide sustained and remission inducing effect for Inflammatory Bowel Disease (IBD) and Narcotic Bowel Syndrome (NBS).
"Vitality Biopharma is a unique and emerging opportunity for investors searching for viable companies within the medical marijuana space," said Soulstring. He added, "Unlike many of the small cap marijuana stocks that serve up overly optimistic forecasts and hype-filled press, Vitality is already positioned to benefit from case study analysis, unique prodrug delivery methods, and proven potential best-in-class treatment in addressing the debilitating symptoms of both IBD and NBS."
The research report highlights Vitality Biopharma's VITA-100 and VITA -210 trials which are expected to begin before the end of 2017. Additionally, the coverage includes data from a published case study that demonstrates potential best-in-class results in treating pediatric Crohn's disease.
Highlighting a portion of the case study, Soulstring commented, "the results of the cannabinoid therapy prove to be of substantial importance to an illness that avails itself to mostly ineffective treatment options that also fail to deliver measurable long-term results. Importantly, after stopping most all conventional treatment methods during January of 2017, the patient was diagnosed to be in complete remission, with no Crohn's disease symptoms."
To read CNA Finance's comprehensive research coverage on Vitality Biopharma., click here.