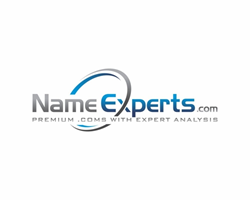 Baltimore, MD (PRWEB) October 04, 2017
Today, NameExperts.com announces the exclusive representation of the highly searched and sought after domain name, Graduate.com. Graduate dot com is available for sale exclusively through NameExperts.com. According to Domain name expert, Joe Uddeme, "another very high-quality education domain hits the open market."
Graduate.com has the ability to be built into a Directory, Information or Educational based business or lead-generation aggregator. There are more than 565,000,000 searches per month for the term, "Graduate" and significant traffic potential for the keyword match.
Graduate.com is a global domain brand and would add instant credibility, equity and long-term brand appeal. As an industry dominant keyword, "Graduate" could be used as the foundation for a newly developed brand and is attractively priced for immediate acquisition.
Graduate.com is now available for immediate acquisition on a first-come, first served basis to the highest bidder. Graduate.com would add true value and an exceptional monetization opportunity. This digital real estate is ripe for development.
To learn more about this opportunity, or potential other domain name investments, please contact us today for our extensive list of high-end premium .com domain name inventory.
About Name Experts, LLC:
NameExperts.com is a boutique domain name brokerage firm that specializes in premium dotcom domain name inventory. It also provides expert domain valuation as well as buy-side and sell-side brokerage services. Name Experts provides comprehensive analysis based on market conditions, comps, trends and the anatomy of a client's domain name.
Contact:
Joe Uddeme, Domain Name Expert
Name Experts, LLC
Phone: 410-977-0693
Email: joe(at)nameexperts(dot)com
http://www.NameExperts.com