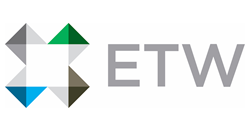 Those insights are invaluable...
CHANDLER, Ariz. (PRWEB) October 03, 2017
Sunshine Acres Children's Home first opened its doors in 1954 with a mission to provide a loving, wholesome, Christian home for children who are separated from their parents and help them establish long-term relationships with stable parental figures, preparing them for success in adult life. Out of 120 group homes in the state of Arizona, they are the only home not licensed by the state, meaning they get no funding from the government. Additionally, they do not solicit donations.
As different as they are from the majority of group homes, they are still must comply with the same Department of Child Safety Requirements. In an effort to find a new, more objective mechanism for measuring and reporting on the children's progress, Sunshine Acres turned to ETW.
ETW has helped Sunshine Acres:

Provide detailed progress reports on children, DCS required information, and give Sunshine Acres an advantage in grant funding since they now have proof of concrete positive outcomes
Engage staff so they are immediately made aware of a change in a child's progress and prevent them from falling off the radar
Increase efficiency in reporting, as it only takes teachers 2-3 minutes to enter an update and review the child's history rather than searching for a file
Executive Director Kevin Humphrey describes the results of implementing the ETW System, "ETW helps us see the kids who are doing well and bring more focus to those falling behind. Those insights are invaluable."
He continues by encouraging similar operations to consider ETW, "While Sunshine Acres is the only group home that is not contracted by the state of Arizona, I know that a contracted one has even more complex requirements. This would help those homes tremendously, due to the excess administrative burden placed on them."
ETW CEO Lee Benson gives his perspective on Sunshine Acres' success, "Our clients are always finding unique and positive ways to utilize the features of ETW." Benson continues, "It all stems from the concept of finding better organizational alignment, by having better conversations, leading to better actions that produce better results."
Read the full case study here.
About Sunshine Acres
Founded 1954 by Rev. James and "Aunt" Vera Dingman, Sunshine Acres Children's Home is more than a home...we're family. Placements are private so there is no government support for the children's care. Our home is faith-based and does not solicit. Individuals, churches and companies give and raise funds for the home because they have a heart to support the mission and not because they've been asked for support. No child is turned away for financial reasons.
About ETW
ETW provides a platform to track, evaluate and measure employee performance against the major objectives of the organization. Easily execute and translate long-term strategy into clear, actionable goals. With ETW you can effectively communicate the company's roadmap to success and engage everyone throughout the organization with that roadmap. ETW is your platform for turning strategy and culture into tangible results.