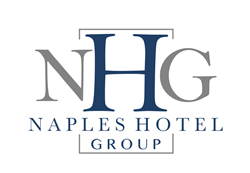 Orlando, FL (PRWEB) October 31, 2017
Naples Hotel Group announced today that its Orlando Office has moved to a new address of 222 S. Westmonte Drive, Suite 212, Altamonte Springs, FL, 32714. The Orlando office of Naples Hotel Group houses the Hotel Operations, Sales & Marketing and Revenue Management departments. The staff will be operating in its new address location as of November 1st, 2017.
This move supports Naples Hotel Group's continued growth as a top Hotel Management Company as it continues to grow its managed hotel portfolio in Florida and Southeast US.
For more information or media inquiries, please contact Brittany Bou-Sliman at brittany(at)napleshotelgroup(dot)com or 239-206-4273.
About Naples Hotel Group
Naples Hotel Group is a hotel development and management company founded in 1999. NHG has achieved superior results and has a proven ability to enhance the performance of hotels using their experience, responsiveness and extensive resources. NHG, based in Naples and Orlando, prides itself on building long-term relationships with quality people and organizations. To learn more visit,
http://www.napleshotelgroup.com.