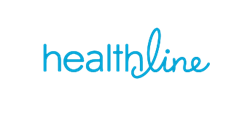 SAN FRANCISCO (PRWEB) October 04, 2017
Healthline Media Inc. announced today that its properties, Healthline.com and MedicalNewsToday.com, are two of only four top-15 health information sites to post audience gains year-over-year (YoY), per comScore's August 2017 data. Healthline.com, the second largest health information website overall with nearly 33 million monthly unique visitors (UVs), was the only one to demonstrate growth among the top five sites. This milestone reflects the brand's impressive gain of over five million unique visitors YoY (+19%) [1].
MedicalNewsToday.com mirrored Healthline.com's impressive growth with 6.3MM monthly UVs (+33% YoY)1. This growth stems from the continued consumer demand for concise and accurate medical news.
"Healthline now reaches one in five millennials [2]. They are a key driver of our audience growth, accounting for over 45 percent of our audience composition [3], and we are committed to being their most trusted ally in health and wellbeing," said Healthline Media, Inc. Chief Executive Officer David Kopp. "Millennials grew up with the internet, smartphones, and other digital resources. They expect websites like ours to address their needs and questions in the first click, and to treat them as the active decision-makers they are. We are honored that our flagship website has earned their confidence and that our approach meets their expectation for empowering health content."
Healthline offers easy to understand overviews and resources for many health and wellness conditions, empowering consumers and helping them make informed treatment decisions. This content is paired with complementary in-depth wellness and well-being explorations including The Smart Girl's Guide to Probiotics and The Definitive Guide to Being Vegan, among others.
Healthline also continues to broaden their reach and impact in the health space with the planning and execution of audience-driven initiatives and partnerships, such as:

In July, Healthline launched a "State Of…" series, which examines consumer lifestyle data gathered by the website's research team. "State of Fertility" kicked off the series, focusing on millennials' views and knowledge about fertility, related options (egg freezing, IVF, donor eggs), and future family planning. With "State Of…," research results are paired with editorial content illustrating topics from the consumer's perspective, highlighting credible, expert-informed insights to inform health decisions.
A newly launched Nutrition channel on Healthline.com has also added to the momentum and traffic growth among young diet and fitness consumers.
Healthline also extends its commitment with initiatives positioning it at the intersection of tech and social health, such as the Healthline "MS Buddy App." This first-of-its-kind app joins members together who have Multiple Sclerosis, creating connections and a sense of community, and providing a "buddy" to answer questions and offer emotional support.
Healthline recently joined forces with Breastcancer.org, a patient-centric resource for breast health and breast cancer information and support, and will exclusively represent advertising sales on Breastcancer.org beginning in 2018.
Healthline recently partnered with higi, a population health enablement company that operates the largest health self-screening station network in North America, to represent sales of station-based multi-channel marketing campaigns at retail that include video advertising and content syndication.
For more information, visit http://www.healthline.com.
About Healthline
The fastest growing health information brand reaching 33 million people monthly, Healthline's mission is to be a consumer's most trusted ally in the pursuit of health and well-being. Healthline provides socially-inspired, medically-reviewed and data-driven content to help us all live stronger, healthier lives. Healthline's flagship website http://www.Healthline.com takes a contemporary approach to health and wellness information. Healthline's Medical News Today operation and website ranks #1 in Google for medical news. Healthline's MS Buddy App, a buddy matching support community and resource for those living with Multiple Sclerosis, is available on iTunes and Google Play.
[1] comScore August 2016 and August 2017 U.S. Media Metrix Multi-Platform Top 2000 Domains report, filtered by Health-Information category.
[2] comScore August 2017 U.S. Media Metrix Multi-Platform Demographic Profile
[3] comScore August 2017 U.S. Media Metrix Multi-Platform Demographic Profile