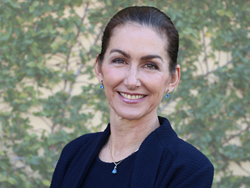 Santa Rosa, CA (PRWEB) October 03, 2017
Plastic Surgery Associates is excited to reveal that practice co-founder, Heather Furnas, MD, has been asked to present at the upcoming Experienced Insights in Breast and Body Contouring meeting. The event will be held in San Francisco, October 19-21, 2017. Dr. Furnas will speak on several hot aesthetic topics, including labial and vaginal rejuvenation.
The American Society of Aesthetic Plastic Surgery (ASAPS) is the world's leading organization for aesthetic medicine. Founded in 1967, the ASAPS boasts more than 2,600 members. The group routinely hosts a range of meetings and symposiums across the United States and abroad. Each symposium brings together renowned plastic surgeons and aesthetic specialists for continuing education programing, designed to improve the quality of patient care, introduce cutting-edge surgical procedures and boost communication among the medical community. The meetings are organized and managed by the Aesthetic Society, fulfilling their stringent continuing education requirements.
The October program, Experienced Insights in Breast and Body Contouring, will spotlight aesthetic and reconstructive breast surgery and body contouring techniques. The event is designed to offer a unique blend of lectures, debates and instructional courses, all presented by leading aesthetic practitioners from around the globe. In addition to the discussion sessions, vendors will be on hand to provide a look at the cutting-edge products and services coming onto the aesthetic market.
This year's Breast and Body Contouring event will feature a variety of distinguished presentations on topics such as the future of fat transfers, dealing with capsular contracture, out-of-the-box body contouring techniques and how to manage complications. Accredited by the Accreditation Council for Continuing Medical Education, physicians can earn a maximum of 18.25 AMA PRA Category 1 Credits at the October meeting, including 9 Patient Safety Credits.
Dr. Furnas will host two discussions at the ASAPS event, both touching on her specialty of female genital surgery. Her first lecture, Labial and Vaginal Rejuvenation —Zealot Phase? Check! What Have We Learned? Technology vs Exisional Techniques: Developing an Algorithm, will include a panel discussion with insights from Christine Hamori, MD, Jamil Ahmad, MD and Julie Khanna, MD. Additionally, Dr. Furnas, Dr. Hamori and Dr. Khanna will present on the hot topic, What Do Men Know Anyway? Here's What Plastic Surgeons Should Do: Trust Us. Each lecture will provide time for additional questions and follow-up information.
Dr. Furnas is a graduate of the UCLA School of Medicine and Stanford University, as well as, an Adjunct Assistant Professor at Stanford University. She is considered one of the country's leading experts on female genital surgery and vaginal rejuvenation. In 1991, Dr. Furnas co-founded Napa Valley's Plastic Surgery Associates with her husband, Francisco Canales, MD. Both doctors are board certified by the American Board of Plastic Surgery. Dr. Furnas and Dr. Canales frequently present at plastic and aesthetic surgery conferences around the world.
 
More information on Dr. Heather Furnas and Dr. Francisco Canales can be obtained by contacting Plastic Surgery Associates' Santa Rosa office at 707.537.2111. Further information on the Breast and Body Contouring Symposium can be found on the ASAPS website.