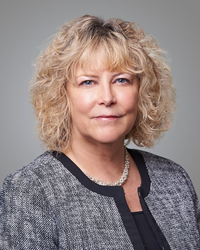 "I'm thrilled to be joining Atlas at a time when company momentum is driving innovation and providing opportunities for us to help our clients solve their most difficult problems," said Ms. Portman. "It's the forward thinking and action of our people that excite me the most."
Washington, DC (PRWEB) October 04, 2017
Ms. Portman takes over from Atlas founders Ryung Suh and Mark Chichester, who will lead Atlas' newly-formed board of directors. Under Ms. Portman's leadership, Atlas will add new and deeper capabilities and mature its business development systems and infrastructure on the way to solidifying its place as one of the most trusted brands in the government services industry. She will exercise executive oversight for all aspects of the enterprise, including business development, service delivery, and day-to-day operations, and serve on the board of directors in an ex officio capacity.
"I'm thrilled to be joining Atlas at a time when company momentum is driving innovation and providing opportunities for us to help our clients solve their most difficult problems," said Ms. Portman. "It's the forward thinking and action of our people that excite me the most."
Ms. Portman comes to Atlas from Georgetown University, where she served as director of the Strategic Innovation Group and as an adjunct professor in the School of Nursing and Health Studies. Prior to Georgetown, she served as executive vice president and chief growth officer at Booz Allen Hamilton, where, following a successful tenure as a leader of the firm's health business, she supported and grew work across the defense, security, civil, and commercial markets. Ms. Portman is active in the greater Washington, DC community, where she serves on the boards of several non-profit organizations, including Easter Seals of MD, DC and VA; the Elizabeth Dole Foundation; Psych Armor Institute; the University of Maryland, College Park Foundation; and Service Source Inc.
"Robin is an exceptional leader," said Atlas Board Chair Ryung Suh. "She has proven government services industry experience, a track record of building high-performing business development organizations, and, importantly, an appreciation for Atlas' unique strengths and culture. We look forward to working with her on this next phase of our growth."