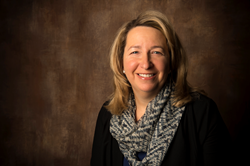 "We have been involved as a high-level sponsor with the Georgia Manufacturing Alliance (GMA) for several years and recently worked with others to start a GMA Atlanta Chapter to enhance the Alliance's offerings to C-level executives," said Debbie Torrance, Partner with Smith & Partner.
Atlanta, GA (PRWEB) October 04, 2017
Top industry leaders in the financial, labor law, and healthcare industries will lead a panel discussion on Manufacturing a Better Bottom Line at the Georgia Manufacturing Summit. Held October 25, 2017 at the Cobb Galleria, this event will attract over 700 manufacturing professionals across the Southeast. This panel will be comprised of Georgia business leaders who understand the challenges of leading a successful organization and will provide valuable tips for businesses to have a more profitable 2018.
Focused on attracting CEOs, CFOs, Controllers, and HR executives, this Educational Session will address How to Power Profitability at Every Level of Your Business. It will be an interactive conversation with questions and answers from the audience. Topics and speakers will include:
MINIMIZING YOUR TAXES -- WITH OR WITHOUT TAX REFORM
Even with the details (or reality) of tax reform still unknown, there are many ways manufacturers can reduce their tax liability. Debbie Torrance will offer advice on ways your business can start planning now for 2018.
Debbie R. Torrance, CPA/PFS
Partner, Smith & Howard
Debbie Torrance is a partner, the tax practice leader, and the manufacturing group leader at Smith & Howard, an Atlanta accounting and advisory firm serving manufacturers with operations throughout the U.S. Debbie works with business owners and CFOs to provide tax planning and compliance, merger and acquisition consulting, international taxation counsel, estate planning, transactional analysis, stock option analysis and entity selection. Debbie and her team have been involved as a high-level sponsor with GMA for several years and recently worked with others to start a GMA Atlanta Chapter to enhance the Alliance's offerings to C-level executives.
INSIGHTS AND TOOLS TO MAKE FINANCIAL SERVICES WORK FOR YOUR MANUFACTURING BUSINESS
Jason Carr, Georgia Commercial Banking Market Leader with PNC Bank, will address ways to leverage financial services to address key manufacturing challenges including how to plan for and finance capital equipment acquisitions to minimize cash flow and profitability impacts, optimize payment mix to reduce operating cost and risk, automate aspects of the financial supply chain to minimize manual processes and borrowing needs, and extend the payables cycle in the face of increasing demands for faster payments.
Jason Carr - Senior Vice President and Georgia Commercial Banking Market Leader at PNC
Jason Carr is the Market Leader for PNC's Georgia Commercial Banking unit, which delivers impactful advice and customized solutions to optimize the financial performance of lower middle market companies located in the state of Georgia. Jason has more than 20 years of corporate banking experience, including roles in the fields of consulting, product management and development, business development, and relationship management, and spanning multiple geographic locations and market segments. He is a Certified Treasury Professional and a member of the Association for Financial Professionals (AFP). Jason is a graduate of the University of Central Florida, where he earned a Bachelor of Science degree with an emphasis in Management, and a Master of Business Administration degree with an emphasis in Finance and E-commerce.
WAGE AND HOUR REGULATIONS
Jonathan Martin will provide strategic tips to help your company make more money - or save money - by providing practical, easy-to-understand business advice for your labor and employment law issues. Constangy works with companies throughout the United States to develop comprehensive labor relations strategies designed to minimize exposure to litigation (and win if a lawsuit occurs) and ensure that your workforce out performs your competitors.
Jonathan Martin
Partner - Constangy, Brooks, Smith & Prophete, LLP
Jonathan Martin is a labor and employment lawyer with the national law firm, Constangy, Brooks & Smith. He is a graduate of the Terry School of Business, the University of Georgia with a B.B.A.- Banking & Finance, and is a graduate of the Walter F. George School of Law, Mercer University. In addition to his private law practice, he is currently serving his country as a JAG officer in the Georgia Air National Guard.
FINDING OPPORTUNITY IN YOUR HEALTHCARE SPEND
Chris DiCarlo's discussion will challenge the assumption that healthcare costs are out of our control. By incorporating actively managed benefit programs, companies can discover where opportunity hides within employer healthcare insurance spend. The era of waiting on your renewal is a thing of the past. Chris will provide a compelling case for companies to become more proactive with their employees' health, dig deeper into their insurance program, and consider macro level ideas to drive bottom line results.
Chris DiCarlo
Benefits Consultant – Snellings Walters
Chris DiCarlo graduated from Georgia College & State University with a triple major in Accounting, Marketing, and Management. He began his career in public accounting as a risk management auditor. Recognizing his desire for growth, he found Snellings Walters core values to align with where he wanted to take his career. Chris enjoys the complexities of the healthcare market and believes in asking the right questions to identify issues so together solutions can be found. He specializes in alternative funding arrangements to bring transparency and control to healthcare expenditures for companies of 50+ employees.
Mike Iverson – PANEL MODERATOR
Partner, Snellings Walters Insurance
Mike Iverson is a principal with Snellings Walters in Atlanta, Georgia. He is passionate and engaged in all that he does, believing that success is built on one's willingness to interrogate ideas and find innovative solutions. His willingness to initiate conversation on the issues that matter has helped Snellings Walters build a high trust environment focused on leadership development. He is driven to help people find their purpose and unleash their passion.
Considered the "Manufacturing Event of the Year", the Georgia Manufacturing Summit allows attendees to make face-to-face connections with other manufacturers, customers, service providers, and suppliers. This year's event will have over 20 top industry leaders provide an educational forum to discuss Manufacturing a Better Bottom Line as well as address Supply Chain Trends, IT & Technology Advances, Workforce Development, and International Manufacturing. Keynote Presentations from Debra Shankle, V.P. of Supply Chain for Coca-Cola North America, and Rob Dugas, the Chief Procurement Officer and V.P. of Chick-fil-A, will address The Manufacturing Trends to Track for 2018.
About the Georgia Manufacturing Alliance:
The Georgia Manufacturing Summit is produced by The Georgia Manufacturing Alliance (GMA). GMA is a membership-based industry organization founded in 2008 to support Georgia's manufacturing community. GMA provides monthly plant tours, educational sessions, tradeshows, and unique networking opportunities designed to help make profitable business connections for its members. The Georgia Manufacturing Directory, Georgia Manufacturing Summit, and Georgia Manufacturing Calendar are additional resources produced by GMA. To learn more about the organization, membership, and upcoming events, please call 770-338-0051 or visit their website http://www.GeorgiaManufacturingAlliance.com