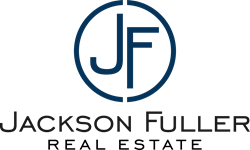 San Francisco, CA (PRWEB) October 04, 2017
Founding partners and experienced REALTORS® Britton Jackson and Matt Fuller, 2017 President San Francisco Association of REALTORS®, are thrilled to announce the launch of Jackson Fuller Real Estate, a high-performance team-oriented residential real-estate brokerage. Joining Britton and Matt are Founding Realtors Ryan Fay, Joey Hersh, and Omar Maissen.
The brokerage is incorporated as Alabama Naples, Inc., in a tip of the hat to their first sales and long careers at Zephyr Real Estate, which was recently recognized by the luxury council as the San Francisco Brokerage of the Year.
"We can't beat Zephyr, but we are extremely proud to join them as part of San Francisco's brokerage community," said co-founder Britton Jackson, announcing their decision to launch San Francisco's newest independent real estate brokerage. Britton Jackson has a long history of exceptional real estate performance, including a custom-designed penthouse home at The Madrone and the recent sale of a penthouse home at 1450 Franklin, one of San Francisco's newest luxury developments.
Jackson Fuller Real Estate will continue to publish their highly followed podcast about San Francisco real estate, Escrow Out Loud. Available through Apple iOS, Google play, and directly from jacksonfuller.com, Escrow Out Loud is a humorous and insightful look at San Francisco real estate based on Matt and Britton's decades of experience. With over 100,000 video views year to date, the team will also continue publishing their popular videos about San Francisco real estate at youtube.com/sfrealestate.
Matt and Britton are both noted for their contributions to the real estate industry and work along the innovative edge of what is possible in real estate. While TIC sales are no longer a focus of their business, they closed the first fractional TIC loan in San Francisco during the sale of a Noe Valley TIC share. Britton Jackson has been quoted in the New York Times, and Matt has appeared on local media as a frequent San Francisco real estate expert, including Fox KTVU-2 and NBC 5. Britton is the 2018 chair of the San Francisco Standard Forms Committee, while Matt currently serves as an elected Director, the association President, and a Director for the California Association of Realtors.
"Thanks for all the love so far!!! Your trust and support are what fuel our love for San Francisco and real estate. Don't Stop Believin, " said co-founder Matt Fuller. Keep your eye on this space for future announcements, or come visit our new offices at Bespoke coworking (845 Market, Suite 450). Our websites, featuring one of San Francisco real estate's oldest and continuously written blogs, jacksonfuller.com, and sfmoderncondos.com, which remains focused on highrise living will continue to be available to help buyers and sellers educate themselves online. You can continue to expect modern representation you'll appreciate, even in Victorians.
CA BRE Lic # 01527131, 01342261 and others.