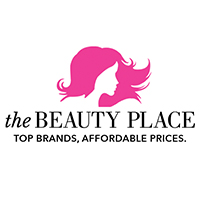 Miami,FL (PRWEB) October 04, 2017
In honor of Breast Cancer Awareness Month, TheBeautyPlace.com is proud to announce its annual Pink Sale. This special event is a way to draw attention and raise awareness for an important cause that is near and dear to so many.
Indeed, the disease is not discriminatory. Approximately one in eight women will develop breast cancer during her lifetime. In 2017 alone, over 252,000 new cases will be diagnosed. In the United States, deaths associated with breast cancer are higher than those related to any other type of cancer.
Taking a proactive approach against this invasive disease starts with early detection, and the importance of annual mammograms can't be stressed enough. Yearly mammograms may detect cancer early, when the disease is easier to treat. It's also important to remember that family history is not always the underlying cause. In fact, ¾ of those who are diagnosed with breast cancer have no incidence of the disease in their families and are not considered to be high-risk candidates.
Just as important are breast self-exams, which all adult women are encouraged to conduct at least once per month. The detection of a lump is concerning, but does not always mean cancer. That's why it's so critical to see a doctor at the first sign of a change in your breasts.
TheBeautyPlace.com is proud to stand beside those who are affected by breast cancer. They encourage all women to schedule a mammogram and take an empowering stance against this ravaging disease. Together, we can find a cure.
During October, the company aims to make a difference with its annual Pink Sale in honor of Breast Cancer Awareness Month. Why pink? Consider the connection with Breast Cancer Awareness Month. The first pink ribbon made its debut in 1991, during a race for the Susan G. Komen Foundation. Today, it's a strong, memorable, and uplifting symbol of hope and inspiration. During the sale, you will save 15% when you purchase two more pink products from the sale page.
TheBeautyPlace.com hopes that by raising awareness for a disease that affects women all of the world, it can contribute to recognizing the importance of early detection. By understanding hereditary risk factors, lifestyle factors, signs, and symptoms of the disease, women stand a better chance of early detection and being treated more effectively.
About TheBeautyPlace
TheBeautyPlace.com is a premier online retailer featuring professional beauty products and tools from the industry's leading cosmetic, hair, and skin care brands. Find the world's top brands at discounted prices. The expert team at TheBeautyPlace.com is available to answer your most burning beauty questions, too. From valuable information to style tips, they have the knowledge to help you make the right beauty choices.
Follow TheBeautyPlace.com on social media:
On Facebook: http://www.facebook.com/pages/TheBeautyPlacecom/125435188536
On Twitter: @TheBeautyPlace
On Instagram: @TheBeautyPlace
On Pinterest: http://www.pinterest.com/thebeautyplace