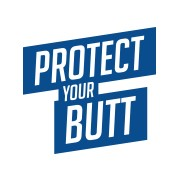 WHITE PLAINS, New York (PRWEB) October 05, 2017
The Colon Cancer Challenge Foundation (CCCF), a New York-based nonprofit dedicated to reducing colorectal cancer incidence and death throughout the United States, has been joined in the fight against colorectal cancer by Steiner Sports, the leading producer of authentic hand-signed memorabilia.
The kick-off event for their partnership is the 2017 BLUEFORYOU EXPERIENCE to be held in New Rochelle, New York on November 30. CEO and Founder of Steiner Sports Brandon Steiner and Colon Cancer Foundation President and Founder Dr. Thomas K. Weber, MD, FACS will co-host the event.
Guests attending the BLUEFORYOU EXPERIENCE will have an exclusive opportunity to meet and interact with baseball legend and two-time colon cancer survivor Darryl Strawberry. Rising hip-hop artist Mark MK will also perform his new song PYB - Protect Ya Butt.
"Having the support of Steiner Sports in the fight against colon cancer provides us with a unique channel to reach out to the millions of Americans who aren't getting screened," said Dr. Thomas Weber, CCCF founder. "Too many people avoid talking about colon cancer because they are unaware or scared, and Steiner Sports is uniquely positioned to help us provide that education."
"Our kick-off event is just the beginning," said Brandon Steiner, Steiner Sports CEO and Founder. "Colon Cancer is the number two cancer killer in the USA, and we need to shake things up and raise awareness. If we can get our broad reaching community, talking about colon cancer they will get screened earlier and lives will be saved."
The money raised during the BLUEFORYOU EXPERERIENCE will directly support the Foundation's public awareness campaign Protect Your Butt! In addition to, their life saving colorectal cancer research, education and screening programs.
The new Protect Your Butt campaign focuses on the Colon Cancer Foundation's commitment of saving lives through broad cancer awareness, research and care for those most affected by this disease. The campaign breaks thru all stigmas and fears around colon cancer and screening and massively increases awareness.
For more information about the Colon Cancer Foundation and the CCF, visit http://www.coloncancerchallenge.org.
To purchase tickets to the 2017 BLUEFORYOUEXPERIENCE, visit https://blueforyou.greatfeats.com/
# # #
About the Colon Cancer Challenge Foundation
The Colon Cancer Foundation (coloncancerchallenge.org) is a 501(c)(3) not-for-profit organization registered in New York state and listed by the Federal IRS as a public charity dedicated to reducing colorectal cancer incidence and death. Its mission includes supporting research into the causes and cures for colorectal cancer, increasing public awareness, educating the public about the importance of early detection and forming strategic partnerships in the fight against colorectal cancer.
About Steiner Sports
Steiner Sports specializes in helping companies from new startups to Fortune 500s use the power of sports to grow their business. The core of Steiner Sports' value proposition, allows companies to leverage its expertise, existing relationships, and $25 million annual athlete procurement spend. Steiner Sports determines what sports marketing strategy will benefit the company the most, providing access to the right athletes at the right time, negotiating contracts for the best deals, and measuring and analyzing results to ensure ROI.
Steiner Sports has spent 30 years building relationships with more than 2,000 athletes, national relationships with the major sports leagues, and partnerships with the best teams in sports. Based on Steiner Sports' comprehensive relationships with many of the marquee names in sports, they remove the traditional obstacles and put the most powerful business builders to work for you through athlete appearances, turnkey events, local and national promotions, and digital content. Steiner Sports is also the leading producer of authentic hand-signed memorabilia, which is perfect for loyalty programs, sales incentives, customer activation, and corporate gifts.