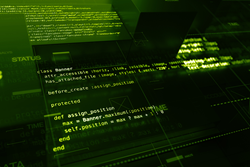 Some companies we talk to estimate that more than 50% of their resources are used to maintain their legacy systems.
Sausalito, California (PRWEB) October 04, 2017
Because of the proprietary nature of many legacy systems, converting to a new architecture is neither easy nor cheap. Often, because of the prohibitive cost to replace legacy systems, many companies choose to retain the legacy investment but modernize the underlying infrastructure. Typically this will involve activities such as re-hosting and consolidating onto shared server infrastructures and streamlining processes to realize time and cost savings.
But changes such as these need testing, and testing 6530 & 3270 terminal based applications is a notoriously manual task. Which is where tools such as the VersaTest VTERM driver come into play. It makes perfect sense in both financial and practical terms to modernize and automate a legacy testing model at the same time as the applications legacy hosting and operational processes are being updated. VTERM's capabilities go beyond mere automation of the execution of tests though. Ascert has created a unique approach for capturing manual test interactions and automatically creating a test script that be reused whenever needed. This results in a significant reduction in redundant activities that occur both in human and system resources during the test process.
"Our latest version of VTERM adds significantly more automation features and a deeper integration with the VersaTest Automator product," says Rob Walker, Managing Partner at Ascert. Some companies we talk to estimate that more than 50% of their resources are used to maintain their legacy systems. Testing is a big part of that and VTERM capitalizes on our proprietary testing technology to easily create automation where once there was unnecessary use of labor." Walker also noted "Support for green screen testing has been a part of our solution set for practically the whole of the 25 years Ascert has been in business. It's great to see that legacy being continued and extended with this new version. Integrating VTERM as a first-class peer within the VersaTest Automator ecosystem allows us to offer much greater levels of automation and integration with our other drivers, plus enables access to third party tools such as Quality Center through our plugins. The migration of our underlying terminal handling code to Java brings us other benefits too – not least the ability to use commodity sever hardware to build much more powerful stress test rigs". Finally, Walker concluded "It's easy to get caught up in the hype of new technologies, but sometimes figuring out how to do your existing things better can deliver just as much reward. Legacy systems may be old, but that doesn't mean there's no need or value in improving how we work with them."
The VTERM green screen 6530 & 3270 driver is an add-on module to VersaTest Automator, providing yet another solution to the problem of expensive, time consuming and error-prone testing practices. This helps to solve many of the problems associated with shorter release cycles, allowing the testing phase to happen rapidly. Ascert provides the flexibility of VTERM with either inhouse server or cloud based implementation options.
To find out more about VTERM or Ascert's testing technologies, visit the Ascert Web Site or contact one of the Ascert offices.
About Ascert:
Ascert is recognized as a leading provider of premier testing software solutions. Ascert was founded in 1992 to provide automated software testing solutions that help companies measure the performance, reliability and scalability of their mission-critical back-end servers and applications. With over 100 clients worldwide, Ascert's products and services are used at some of the world's most successful companies.
Off-the-shelf simulators for Ascert's VersaTest product include solutions for EFT testing, POS testing, stress testing, ATM testing, Fraud testing, IFX testing, EMV/chip card testing, ISO8583 testing and 3270 & 6530 terminal testing. Ascert's custom simulators have been used for testing air traffic control systems and biometric payment systems. Ascert delivers flexible solutions that are either customer site installed or accessed via Ascert's Remote Testing Services. Ascert's products assist testing professionals across industry segments to better manage their testing processes and environments through an end-to-end tool set.
For inquiries in the America's and Asia-Pacific:
Richard B. Greene
Ascert, LLC
759 Bridgeway
Sausalito, CA 94965, USA
Telephone: 1-415-339-8500
Toll Free:1-877-ASCERT-IT
Fax: 1-415-339-8501
E-mail: info(at)ascert.com
http://www.ascert.com
For inquiries in Europe, Middle East, and Africa:
Mike Wainwright
Ascert Limited
3rd Floor Signet House
49 - 51 Farringdon Road
London EC1M 3JP England
Telephone: +44 (20) 7488 3470
Fax: +44 (20) 7488 3477
E-mail: ukinfo(at)ascert.com
http://www.ascert.com