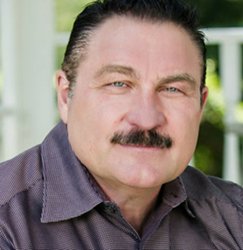 (PRWEB) October 13, 2017
Phil Liberatore, acclaimed Certified Public Accountant (CPA), observed recently that Americans spent more money on taxes than they did on food and clothing last year. In an assessment of "Consumer Expenditures" for 2016, The Bureau of Labor Statistics showed the average bill for federal, state and local taxes was $10,489. By comparison, Americans spent $9,006 on food and clothes, with most of that going toward food.
Regarding the matter, Phil added, "The data showed that the average tax bill for American's has risen sharply in recent years, 41% since 2013. The stats also came as President Trump prepared to pressure Congress to pass tax reform. In his weekly address that week, the president said the 'burdensome tax code' is a massive lead weight against the American economy."
Trump's tax reform will seek to reform the tax system by first allowing people to file their taxes on a single page, then cutting taxes for Middle Class families and lastly, restoring the country's competitive edge by decreasing business taxes so we can create more jobs and higher wages for the American worker.
"At this time, 31% of the nation's income will go to taxes — $3.3 trillion in federal taxes and $1.6 trillion in state and local tax," Phil concludes.
Prior to opening his own accounting practice, Liberatore CPA (https://www.liberatorecpa.com/), Mr. Liberatore's previous experience included management and accounting positions at Disney, Beckman Industrial Corporation, Fluor Corporation, and Grant Thornton International. Phil has extensive experience in IRS management and has worked closely with the organization for over 30 years and has established creditability with the them, providing him a level of professional respect needed when dealing with complex tax issues.