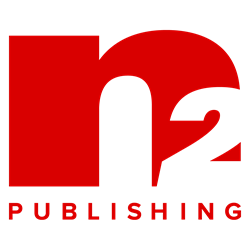 WILMINGTON, NC (PRWEB) October 05, 2017
N2 Publishing places a great deal of emphasis on wellness throughout the company. As a matter of fact, the company has a full-time fitness instructor and full-time nutritionist in their "Gainzville" department. The wellness department's main job is to keep team members excited about their health and fully support their personal wellness journey – a healthier team often means a happier team.
Each year the department hosts an old school field day (yes, the kind required throughout elementary school) for company members to showcase their strength, speed, flexibility, agility, endurance and overall physical fitness in a super fun way. This year the N2 Publishing Field Day will take place on October 7, 2017 from 3:00 p.m. to 6:00 p.m. at Wrightsville Beach Park.
A variety of physical activities are planned for the day including a tug of war competition, relay races, 3-legged race, dizzy bat race, and more. The day will conclude with an opportunity for team members to throw plums at Duane Hixon, CEO, as he wears "Koala-T", the N2 Publishing Koala mascot costume. Proceeds from the plum exercise will benefit A Safe Place, a Wilmington-based organization dedicated to eradicating human trafficking on the East Coast and beyond.
"Like most of our events, Field Day will be a lot of fun, but around here it holds more weight in our hearts because we use it to raise awareness and financial donations to help fight human trafficking. We're dedicated to ensuring this cause is an integral part of everything we do and we are proud to donate all proceeds from Field Day to A Safe Place." – Duane Hixon, CEO of N2 Publishing.
About N2 Publishing
Founded in 2004 and based in Wilmington, N.C., N2 Publishing, Inc. is "turning neighborhoods into communities" by partnering with affluent neighborhoods to produce more than 900 private, monthly publications filled with resident-contributed content throughout most states. Every N2 issue is personal, relevant, and unique to the community it serves. Visit N2 Publishing online at http://www.n2pub.com.