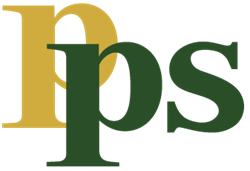 York, PA (PRWEB) October 04, 2017
Progressive Publishing Services (PPS) (https://pps-ace.com), a publishing outsourcing firm that expertly takes projects from conception to completion, has reduced the prices for some of its services.
PPS is pleased to announce that prices for select conversions have now been reduced by up to 50%. The new pricing includes reflow and fixed layout of ePub and KF8/Mobi. The reduction also includes all three formats as a bound book page unit price. Additionally, clients can ask PPS to provide custom conversion pricing for large volume page counts.
As with every decision made by PPS, this move has been taken to give their clients the best customer service, experience, and expertise.
"This initiative is to better serve our existing customers, as well as provide competitive pricing for our new customers," confirms Vice President Darby Jo Campbell. "Our production team has built efficiencies, developing best practices for converting InDesign and PDF files to eBook formats. We are pleased to share these efficiencies by providing better pricing for our customers."
To learn more about PPS services, visit https://pps-ace.com/solutions/ or call 717-767-7100 or 717-515-6175.
About PPS
PPS provides content development, editorial and production services, to produce clients' e-books, manuals, documents, and traditional books. We work with authors, illustrators, printers and others in the publishing industry to provide you a single source experience for your outsourced publishing needs.
Contact Details:
Darby Jo Campbell
1407 Williams Rd – Suite 2
York, PA 17402
Phone: 717-764-5908
Fax: 717-764-5530
Sales Inquiries: 717-767-7100
Email: dcampbell(at)pps-ace(dot)com
Source: Progressive Publishing Services
###