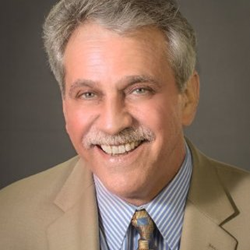 (PRWEB) October 05, 2017
Zelezny brings over 40 years of experience as a principal in North Texas firms providing financial, accounting and technical automation. Starting with simple accounting tools offered to small businesses in 1976, his local practice grew to become #1 nationally with Sage and other publishers. Along the way, he founded 1st Tuesday Alliance Connections, a monthly event promoting his firm's thought leadership and brand. Don has deep connections with the Dallas area CPA community, his financial software reselling peers, and local business leaders.
"26 years ago, Don's company delivered the infrastructure on which I deployed my first accounting software sale," said Brian Terrell, Managing Partner of BTerrell Group. "So, in a lot of ways, we are just picking up where we left off. I've seen Don grow his businesses from startup to national status, and I'm excited to see how his experience and extensive business network will benefit BTerrell Group."
Zelezny's career took off as the accounting industry adopted the personal computer and Don delivered some of the very first PC-based solutions. Ultimately, he pioneered not only accounting and financial management automation in the mid-market, but also human capital management and customer relationship management applications.
"I'm excited to join BTerrell Group and return to the business I have enjoyed so much over the years," states Zelezny. "Brian and I share a commitment to help client companies do more work with less effort, and I look forward to seeing what we can do together."
While not working, Zelezny serves on the Board of Directors of BYO Musicians, which is a networking organization comprised of business professionals who are also performing musicians. Following in the footsteps of his grandfather, who played violin and piano for his own 32-piece orchestra at the Waldorf Astoria in the 1920's, Don leans toward songs "which have good stories to tell, or help say how I feel about something." Zelezny applies the same success formula to music that has served him so well in business: "Work hard, have fun, market smart, work hard, and have more fun!"