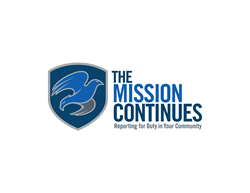 Detroit (PRWEB) October 05, 2017
More than 100 veteran and partner volunteers will join forces on October 6 to help transform the football field at Detroit's Central Academy and High School (formally Detroit Central High School), creating positive impact for its students and community. The project furthers a longstanding collaboration between Central Academy and High School and The Mission Continues, and is in partnership with Fox Sports Detroit and the Detroit 1st Platoon sponsor, Detroit Lions. The veteran leaders are volunteers with The Mission Continues, a national nonprofit organization that empowers veterans who are adjusting to life at home to find purpose through community impact. In Detroit, The Mission Continues is focused on education and youth development.
Over the summer, the high school's football field, bleachers and press box were vandalized. The large-scale community service project will focus on repairs and improvements to the football field, locker rooms, and stadium area. The renovations will be followed by a high-energy pep rally with students and volunteers to usher in the evening's game against cross-town rival Martin Luther King Jr. Senior High School.
This event is part of the broader operation dubbed, Hometown Huddle, a day of service created through NFL and United Way partnership, which aims to bring awareness and impact to the issue of youth health and fitness. Central Academy and High School has been a key partner of The Mission Continues' operation in Detroit since 2015. Hometown Huddle is an expression of The Mission Continues' ongoing efforts led by local veterans and community partners serving together to create positive community impact.
"We are proud to have our Detroit Lions Hometown Huddle be in conjunction with The Mission Continues," said Detroit Lions Senior Vice President of Business Development Kelly Kozole. "Working with an organization that empowers veterans on a project to upgrade one of our local high school's football field is another great way to help support our community along with youth football."
"We've seen firsthand how much of an impact The Mission Continues makes for both veterans and our staff who volunteers," said Greg Hammaren, senior vice president/general manager of FOX Sports Detroit. "The opportunity to work with the Detroit Lions and The Mission Continues on a project that helps our city during 21CF Impact Week makes us extremely proud."
During the project, the Detroit Lions will provide an added boost of morale with special guests including Roary the mascot, cheerleaders and alumni players. Local sponsors of Hometown Huddle include Comerica Bank, Caniff Electric Supply, TACOM, and United Way for Southeastern Michigan.
The Mission Continues has operations across the country that engage veteran volunteers to have deep impact on critical challenges facing underserved communities. Veterans participate in operations by serving with The Mission Continues in two primary ways:

As an individual The Mission Continues Fellow, embedding as a skilled volunteer with one of the operation's nonprofit partners for a period of six months.
As a member of a Service Platoon, undertaking regular service missions that leverage veterans' skills and leadership to make a positive impact.
These various programs are designed to help veterans' personal growth, sense of connectedness and create positive community impact. By the end of 2017, veterans from The Mission Continues will be at the center of efforts that are having measurable, meaningful impact in 36 metro areas across the country.
"Partnering with The Mission Continues is a true blessing to our football and athletics program," said Lynn Sanders, Athletic Director and Head Varsity Football Coach at Central Academy and High School. "Being a school of limited resource for equipment and repairs, we need support from outside entities. We are extremely grateful for all of the support and love given to us on behalf of The Mission Continues. They have truly been the wind beneath our wings as we continue to soar build character and values in the young men and women of Detroit's Central Academy and High School."
To learn more about The Mission Continues' programs and opportunities to get involved, visit http://www.missioncontinues.org.
About The Mission Continues
The Mission Continues is a national nonprofit organization that empowers veterans who are adjusting to life at home to find purpose through community impact. Our operations in cities across the country deploy veteran volunteers alongside non-profit partners and community leaders to solve some of the most challenging issues facing our communities: improving community education resources, eliminating food deserts, mentoring at-risk youth and more. Through this unique model, veterans build new skills and networks that help them successfully reintegrate to life after the military while making long-term, sustainable transformations in communities and inspiring future generations to serve. To learn more, visit: http://www.missioncontinues.org or follow us on Twitter @missioncontinue.
About the Detroit Lions
The Detroit Lions are a professional American football team based in Detroit, Michigan. They are members of the North Division of the National Football Conference (NFC) in the National Football League (NFL), and play their home games at Ford Field in Downtown Detroit. The team located to Detroit in 1934 and is the National Football League's fifth oldest franchise. The Detroit Lions most recently made the NFL playoffs in 2016, when they finished with a 9-7 record. In addition to professional football, the Detroit Lions have a visible and active community relations role in the Detroit area. With a focus on health and wellness and community revitalization, the Lions have contributed $7.2 million through philanthropic efforts since 1991. For more information, please visit http://www.detroitlions.com.
About Fox Sports Detroit
FOX Sports Detroit delivers more than 350 live local events each calendar year to more than 3.2 million households throughout Michigan and portions of Northwest Ohio and Northern Indiana. For more information, visit http://www.foxsportsdetroit.com.
FOX Sports Detroit is participating in 21CF's second annual Impact Week (Oct. 2-7). Impact Week is an incredible opportunity for employees to support the communities in which they live and work while connecting with colleagues across the company. Last year more than 1,000 people participated in Impact Week events in New York and Los Angeles. This year it's nationwide and FNG employees in offices across the country can choose from a wide range of volunteer opportunities.
About United Way for Southeastern Michigan
United Way for Southeastern Michigan mobilizes the caring power of Macomb, Oakland and Wayne counties to improve lives in measurable and lasting ways throughout the region. The organization is led by a diverse group of volunteers from business, labor, government, human services, education and the community. United Way provides opportunities to invest in the metropolitan Detroit community through volunteerism, advocacy, and its annual campaign. United Way is a leader in convening partners to achieve positive outcomes around education, economic prosperity and health. For more information visit http://www.UnitedWaySEM.org.
###