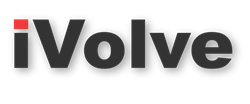 "Adding NeoNova's ACS Platform opens additional operators to the over 60+ models that support the universal system software that enables operators' incredible service offerings."
Richardson, TX (PRWEB) October 05, 2017
iPhotonix, an industry innovation leader for high-speed fiber-optic technology, announced today that its iVolve ONT solutions have been fully integrated with NeoNova, a wholly-owned subsidiary of NRTC. The iVolve platform supports NeoNova's network management service offerings and solutions.
NeoNova's TR-069-compatible ACS platform lets customers and their support teams see past Customer Premises Equipment (CPE), providing such benefits to them and their subscribers as:
o more efficient and effective troubleshooting
o remote provisioning and management
o tiered service setup and management
"We're excited to integrate with a major supplier like iPhotonix," comments Jay Pitzer, NeoNova's Director of Product Management. "Their superior equipment, coupled with our highly-effective Modem Management TR-069 solution, gives our customers a significant opportunity to reduce truck rolls and increase subscriber satisfaction."
iPhotonix's iVolve ONT solution has unique form factor and installation capabilities, such as for multiple area installations and outdoor configurations. The GPON/AE ONTs incorporate a highly scalable, integrated networking approach using the most simplified architecture that leverages GPON's inherent reach and passive nature.
The iVolve platform also has multiple high-speed LAN functions including Bridging, Routing, Filtering, and NATP. iPhotonix supports MoCA 2.0 for transporting data over existing coaxial cable, offering more cost-effective solutions for service providers who deliver high-speed data, IPTV, Video on Demand (VoD), and Voice over IP (VoIP).
"iVolve continues to expand its capabilities via TR-069," reported Jeff Mulqueen, iPhotonix Deputy CEO and VP of Sales & Business Development. "Adding NeoNova's ACS Platform opens additional operators to the over 60+ models that support the universal system software that enables operators' incredible service offerings."
The platform, by utilizing TR-069, continues to bring robust and manageable FTTH services to service operators throughout the world.
About iPhotonix
Based in Richardson, Texas, iPhotonix is the leading emerging technology provider for the optical access transformation occurring throughout the globe in the residential, business, enterprise, and mobile backhaul markets. iPhotonix develops and markets via its iVolve brand, the world's first Multi-System Operable Optical Access Platform. This platform utilizes its own complete and comprehensive array of GPON and Active Ethernet access devices (ONTs, MDUs, RGs) and delivers the richest feature set of integrated voice, video, high-speed data, and gateway solutions. iPhotonix has a rich history of innovation, R&D experience, and delivering reliable solutions for communication service providers.
Contact iPhotonix
Learn more about the iPhotonix iVolve ONTs and how iPhotonix can help you meet growing mobility, big data, social network, and cloud computing customer needs.
http://www.iPhotonix.com
214-575-9300
sales(at)iphotonix(dot)com
About NeoNova
NeoNova, an NRTC company, empowers hundreds of rural broadband providers with leading-edge subscriber services, network management, and help desk solutions. NeoNova drives revenue growth and churn-reduction by delivering scalable technology and personnel services to regional broadband companies. NeoNova's focus on rural service providers means they understand the unique challenges and needs of their businesses and customers. Founded in 1999, NeoNova currently provides services for 230 affiliates who serve nearly 1,000,000 subscribers across 44 states. NeoNova's consistent 98%+ renewal rate attests to the value they deliver to their customers.
Contact NeoNova
Bob Buchko, PhD; Director of Marketing
rbuchko(at)neonova(dot)net
919-628-4232
http://www.NeoNova.net