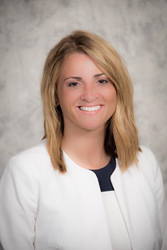 Woodsboro, MD (PRWEB) October 05, 2017
We are pleased to announce the following additions to Woodsboro Bank:
Bethany S. Lord joins Woodsboro Bank as Vice President and Human Resources Manager. Ms. Lord has 10 years of combined work experience in the areas of benefits, staffing management, training and development, performance management and employee relations. Prior to coming to Woodsboro Bank, Bethany was VP & Human Resources Director at Damascus Community Bank for over four years.
She received her bachelor degree in Business Administration from Frostburg State University in Frostburg, Maryland. She is a national member and local Frederick chapter member of the Society for Human Resources Management (SHRM) and an Advisory Board Member of the Maryland Bankers Association's Council of Professional Women in Banking and Finance.
Linda S. Warehime was recently named Vice President and Residential & Consumer Lending Manager of Woodsboro Bank. She has over 35 years of lending experience. Most recently, Ms. Warehime was the Vice President and Residential/Retail Loan Manager at New Winsor State Bank for 18 years.
She received her Foundations of Banking Diploma from the American Banking Institute and her Financial Counseling Service Certificate from the University of Maryland Cooperative Extension Service. Linda is on the Education Committee of the Maryland Mortgage Bankers Association.
Frances G. Crawford joins Woodsboro Bank as Retail Loan Specialist. She was most recently a Residential Mortgage Coordinator II at New Windsor State Bank for 7 years. Ms. Crawford has experience in the processing, closing, post-closing and quality control aspects of the residential & consumer loan underwriting process. She earned her Associate Arts Degree from Catonsville Community College.
Bethany, Linda and Frances will be located at Woodsboro Bank's Main Office at 5 N. Main Street, Woodsboro, MD 21798.