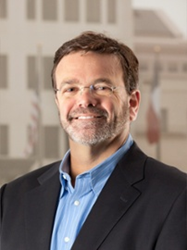 'The medical malpractice industry is in desperate need of change.' - Maury Magids, Capson CEO
Austin, TX (PRWEB) October 06, 2017
In an effort to respond to the growing need for customer-centric medical malpractice services, Capson Physicians Insurance continues to expand its partnerships. Capson offers medical malpractice policies in the states of Alabama, Arizona, Arkansas, New Mexico, Nevada, Oklahoma, Tennessee, and Texas by Farmers agents and will be issued by Granite State Insurance Company (GSIC), a member company of American International Group (AIG), an A rated insurer by A.M. Best. Policies offered by Capson in all other states will be issued by Capson Physicians Insurance Company.
"The medical malpractice industry is in desperate need of change. And through our technology, people and partners, we're disrupting an industry that has underserved solo physicians, surgeons and group practices for far too long," Capson CEO Maury Magids said. "We're proud of our partnerships and our commitment to providing extraordinary service to our insureds."
Capson's strategic investors and partners have deep capital, credibility and healthcare experience. They include BlueCross BlueShield Venture Partners, L.P. and Beazley Group, one of the world's largest medical malpractice insurers for hospitals. Capson also partners with Beazley, Hannover RE, and other internationally recognized, A rated by A.M. Best reinsurance carriers, removing the majority of financial risk associated with claims payments.
Capson offers comprehensive coverage, proactive reputation management and unparalleled customer service with premiums up to 25% lower than other carriers. Physicians and practice administrators can forgo the cumbersome 15-page application process through Capson's online QuickClick portal which takes only minutes, and processed within 48 hours-- when other carriers take up to two weeks. Capson also closes non-meritorious claims 83% faster than the industry average, allowing physicians to focus on patient care. In short, when an incident occurs, physicians are immediately assigned an attorney, not a claims adjustor. This means quicker resolutions which save time and money.
For more information about Capson, please visit http://www.capson.com. To request an interview with Mr. Magids, please call 512.653.9656 or 888.630.2653.
ABOUT CAPSON
Capson is disrupting the medical malpractice insurance industry by offering an extraordinary experience to our physicians and distribution partners. We offer a unique alternative through the people we hire, the culture we create, the partners with which we align, and the technology we develop and deploy. Capson brings integrity, authenticity, and transparency into an industry in great need of change.