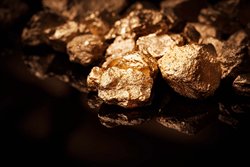 Nuggets works to solve the data security crisis, for consumers and business alike...
Jupiter, FL (PRWEB) October 06, 2017
Innovations w/Ed Begley Jr. will explore a new, blockchain-enabled platform for making payments online without sharing private data – or needing a password. The segment is slated to air first quarter 2018 on FOX Business. Check your local listings for more information.
Today, data security is in a critical state. Hacks and data breaches have compromised billions of personal records in 2017 alone. And it's only getting worse. In this segment, Innovations will focus on revolutionary blockchain platform Nuggets, which aims to transform the world of online payment, privacy and security by enabling consumers to take back control of their data.
"We're excited to share the potential of Nuggets with Innovations viewers," said Founder and CEO Alastair Johnson. "Nuggets works to solve the data security crisis, for consumers and business alike. It gives you control over your personal information, rather than handing it over to huge corporate databases where it risks being exposed, hacked or abused. And Nuggets tokens seek to give your data real value: you earn tokens through loyalty, rewards and referrals, and by choosing to share 'nuggets' of your data. Then you can exchange those tokens for products and services."
"Nuggets aims to make the future safer and simpler for everyone," said Michael Devine, senior producer for the series. "This truly revolutionary technology is redefining online security and privacy for everyone. We look forward to exploring this topic on a larger scale."
About Nuggets:
Nuggets is a consumer blockchain platform that provides a single biometric tool for payment, login and identity verification, without sharing or storing private data.
By combining the security of blockchain encryption with biometric verification, Nuggets makes passwords effectively obsolete, and gives users a secure 'personal cloud' of data, held in zero-knowledge storage. Not even Nuggets itself can access your data.
The concept was inspired by CEO Alastair Johnson's experience of having his payment details used fraudulently – and the complicated, frustrating process that ensued. Nuggets solves this problem, using zero knowledge storage, encryption, privacy, security and trust, all combined with the decentralised immutable ledger.
For consumers, Nuggets is a single, secure sign-on for payment, login and ID verification, without tracking and selling your activity. And because access is purely through biometrics, there are no more usernames or passwords.
For businesses, Nuggets will mean the end of vast, vulnerable databases of customer data – hugely reducing the risk of regulatory issues, fraud and the reputational damage of a breach. Nuggets will be available across e-commerce platforms and payment gateways. For more information, visit: http://www.nuggets.life.
About Innovations and DMG Productions:
Innovations, hosted by award winning actor Ed Begley, Jr., is an information-based series geared toward educating the public on the latest breakthroughs in all areas of society. Featuring practical solutions and important issues facing consumers and professionals alike, Innovations focuses on cutting-edge advancements in everything from health and wellness to global business, renewable energy, and more.
DMG Productions (responsible for creating the Innovations show) includes personnel specialized in various fields from agriculture to medicine, independent films to regional news and more. Field producers work closely with experts in the field to develop stories. This powerful force enables DMG to consistently produce commercial-free, educational programming that both viewers and networks depend on. For more information visit http://www.InnovationsTelevision.com or contact Michael Devine at (866) 496-4065 or via email at info(at)InnovationsTelevision(dot)com.
Legal Notices:
Nothing herein constitutes an offer to sell, or the solicitation of an offer to buy, any tokens, nor shall there be any offer, solicitation or sale of Nuggets tokens in any jurisdiction in which such offer, solicitation or sale would be unlawful. Nuggets will publish a white paper, which you should read carefully and understand fully, including any updates. Every potential token purchaser will be required to undergo an on-boarding process that includes identity verification and certain other documentation, which you should read carefully and understand fully because you will be legally bound. Please make sure to consult with appropriate advisors and others.