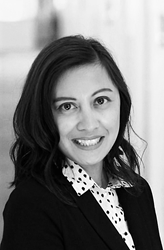 I'm so proud to be joining a team that's revolutionizing the industry and excited to lead Surgent's expansion.
Devon, PA (PRWEB) October 05, 2017
Surgent CPA Review is pleased to announce that Diane Gramil has joined the company as Vice President of Market Development, Western US. In this role, she will be responsible for leading a sales team, driving revenue, and growing relationships with firms and universities. Surgent has invested millions of dollars in its proprietary adaptive technology over the past three years, and has seen exponential sales growth as a result. In parallel, the company has been expanding the team to help foster even more awareness and growth. Diane Gramil brings more than a decade of Big Four firm experience to the rapidly growing team.
Diane spent more than 16 years in talent acquisition with EY (formerly Ernst & Young), including 9 years as a campus recruiting leader for the West region. She brings with her a deep knowledge of the professional services industry in the areas of talent management and operations, including insight into how CPA education and certification impact a public accounting professional's career growth and trajectory.
"We're thrilled to have Diane on board," said Liz Kolar, Executive Vice President of Surgent CPA Review. "The CPA Review industry has been dominated for years by a few big companies who, frankly, haven't changed their learning methodologies in decades. Diane's decision to move to Surgent from a Big Four firm speaks to how successful we've been in disrupting the CPA Review industry."
Diane added, "Throughout my career at EY, I worked with thousands of students along the CPA journey. I saw a clear need for a more effective CPA review program, and was blown away by what Surgent has brought to the table. I'm so proud to be joining a team that's revolutionizing the industry and excited to lead Surgent's expansion, especially in these markets in the Western states, which readily seek and embrace new technology and innovation."
While a young company, Surgent CPA Review founders are no strangers to the accounting or education spaces. The company was born out of Surgent, a 30-year leader in tax, accounting, and finance professional education. Since Surgent CPA Review's launch in August of 2015, the company has quickly become the fastest-growing exam prep course in the industry. Its trademark A.S.A.P. Technology delivers an algorithmic-based adaptive learning experience that is targeted to an individual's unique areas of need. Surgent students save up to 400 hours of study time, and achieve pass rates that are nearly double the national average.