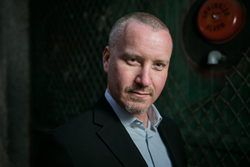 Boston, MA (PRWEB) October 04, 2017
Cybereason, the leading provider of behavioral-based enterprise attack protection, including endpoint detection and response, next-generation antivirus, and active monitoring services, today announced that the company's CISO Israel Barak is delivering a keynote address titled 'Countering Ransomware: Attack Analysis & Lessons Learned' on the Keynote Stage at Infosecurity North America 2017, Thursday, October 5, 9:55 am-10:25 am., at the Hynes Convention Center in Boston.
During Barak's keynote address, he will share a case study on a ransomware attack, analyze the business impact, discuss lessons learned and provide practical advice on how to prevent organizations from falling victim to future attacks, such as:
Understanding the vulnerabilities that expose organizations to ransomware threats
Learning essential security hygiene practices to protect, prepare and respond to future attacks
Discovering how to protect legacy systems
Barak is no stranger to the speaking circuit and the world's most popular cybersecurity conferences, as he has delivered keynote addresses and other presentations at the RSA Conference, Black Hat USA, Black Hat Europe, SecureWorld, SINET and Infosecurity Europe.
Cybereason industry leadership continues to grow, as it has also been the recipient of many industry awards in 2017 and is regularly recognized by leading news organizations and outlets for outstanding product innovation.
Significant Awards
2017 Wall Street Journal Top 25 Company to Watch
2017 JMP Securities Super 60 Company to Watch
2017 EY Entrepreneur of the Year New England Finalist, Lior Div, CEO
2017 CRN Security 100: '20 Coolest Endpoint Security Companies'
2017 Built in Boston 50 to Watch List (the only security company on the list)
2017 Cyber Excellence Awards 'Most Innovative Cybersecurity Company'
2017 Cyber Defense Magazine Award for 'Cutting Edge Endpoint Security Solution'
'Best Places to Work 2017', Boston Business Journal
About Cybereason
Cybereason is the leading provider of behavioral-based enterprise attack protection, including endpoint detection and response (EDR), next-generation antivirus (NGAV), and active monitoring services. The Cybereason solution reduces security risk, provides complete visibility, and increases analyst efficiency and effectiveness. Cybereason partners with enterprises to gain the upper hand over adversaries. Cybereason is privately held and headquartered in Boston, with offices in London, Tel Aviv and Tokyo.
Learn more: https://www.cybereason.com/
Follow us: Blog | Twitter | Facebook
Media Contact:
Bill Keeler
Director, Public Relations
Cybereason
bill.keeler(at)cybereason(dot)com
(929) 259-3261