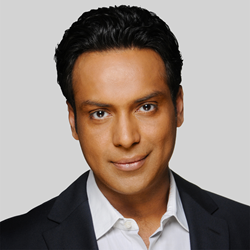 Mojio's in-market success with powerhouse brands like Deutsche Telekom and T-Mobile, combined with the company's impressive growth trajectory, is a rarity amongst venture-backed tech companies.
Palo Alto, CALIFORNIA (PRWEB) October 05, 2017
Mojio, the leading platform for connected cars in both North America and Europe, today announces that Param Singh has joined the team as Chief Operating Officer. Singh will lead the company's global operations, as Mojio rallies around growing demand from major wireless carriers looking to join the connected car movement. Singh's joining of the Mojio team signifies the high calibre tech industry talent that the fast-growing company is attracting.
Singh brings more than 18 years of experience to the Vancouver-born tech company. He has led teams at both Fortune 100 and high growth VC-backed companies, across Europe, Asia, and North America. In addition, he has worked with major wireless carriers across a range of technologies, all with the shared goal of generating valuable experiences in our increasingly connected lives. Singh prides himself on making a positive, tangible impact within his first 90 days on the ground.
"Mojio's in-market success with powerhouse brands like Deutsche Telekom and T-Mobile, combined with the company's impressive growth trajectory, is a rarity amongst venture-backed tech companies," shared Singh. "I'm incredibly excited to join such an energetic, experienced leadership team and help Mojio achieve its mission of giving every vehicle a voice."
Singh began his executive career as the VP of Corporate Finance and Strategy at Destinator Technologies, which was one of the first companies to provide consumer navigation software. From there he moved on to Jentro Technologies, serving as COO. Jentro was the first company to consolidate local business information across Europe and provide an ad-funded local search/navigation mobile application. Singh then went on to work as the President of Ubidyne Inc., the company that created the world's first digital, Antenna Embedded Radio system for wireless communications. Before joining Mojio, Singh worked in the UK as the Managing Director and COO at 4energy, a company that delivers Industrial IoT solutions for critical facilities to the Telecommunications & Utilities sectors. In this role, he won several big mobile operators globally as customers and delivered 30%+ annual revenue growth for 3 straight years.
Mojio's CEO, Kenny Hawk, added, "We are thrilled to have Param join our executive leadership team and drive our global operations. His track record of scaling growth companies and delivering enterprise-grade solutions to major telecommunication brands is a perfect fit for us. We look forward to his immediate impact."
In his new role at Mojio, Singh will work hand-in-hand with Mojio's CEO to scale the company to meet demand from wireless carriers looking to deliver branded connected car services to their subscribers. Singh's three areas of focus are:
-Managing the evolution of Mojio's organization in response to the growing global demand for connected car technology
-Defining and leading the execution of the company's go-to-market strategy and B2B2C distribution model
-Delivering revenue improvements and unlocking cost efficiencies, optimizing overall operational performance
About Mojio
Open, scalable and hardware agnostic, Mojio is the cloud platform of choice for the deployment of secure, branded connected car apps and services. Mojio's platform delivers a smarter, safer and more convenient driving and vehicle ownership experience to subscribers of major wireless carriers, including Deutsche Telekom, Rogers Communications, T-Mobile and TELUS.
Companies throughout the automotive value chain rely on Mojio's apps, services and data insights to deliver connected car experiences and capitalize on untapped revenue streams. Founded in 2012, Mojio nurtures one of the industry's strongest cloud ecosystems with key partners like Amazon Alexa, Google, Microsoft and SAP.
Mojio is hiring for exciting positions in Palo Alto, California, Sofia, Bulgaria and Vancouver, BC. Visit Mojio's careers page to learn more.