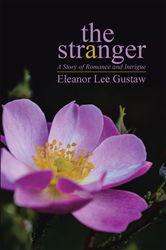 RIVERTON, Manitoba (PRWEB) October 16, 2017
Inspired by her love of nature, family, friends, and faith, Eleanor Lee Gustaw has created a work of fiction about two police officers who fall in love and get married in "The Stranger."
Thea and Gene Ashton are police officers who are always ready to help others at a moment's notice. Both have open hearts with their work, loved ones, and church.
"The novel was born from a very vague dream and I believed that it held extraordinary worth, which resulted in the creation of a short story of 32 pages," said Gustaw. "A few years ago, I decided to write a full novel and worked diligently to encompass everything beautiful that it could be."
Gustaw wrote the book as a response to all the sadness and devastation in the world and wanted to write a story that would uplift spirits.
"The Stranger" is a journey of two police officers who are governed by their hearts, as they realize that God chose them for this purpose and how nothing else is worthier than seeing the changes that God can bring to the human soul.
"The Stranger"
By Eleanor Lee Gustaw
ISBN: 9781512776881 (hardcover); 9781512776874 (softcover); 9781512776867 (eBook)
Available on Amazon, Barnes & Noble, and WestBow Press
About the author
The background setting of "The Stranger" relates to Eleanor Lee Gustaw's passionate love of Nature, where she resides in a small, rural Manitoba town bordered by spacious woods. She acquired a love for writing at an early age. Threaded throughout the story, both the wildlife of Nature and domestic element of pets, has been a strengthening fortitude personally, and within her fictional characters. Gustaw also published her first non-fiction book "A Patience Beloved," a story about her beloved female cat, Patience. She has published several short stories and poems throughout the years, which have been published in American Poetry Anthologies, and local papers. "The Stranger" has been a personal triumph to God's goodness through a difficult test of faith, knowing His love and strength is always present. To learn more, please visit http://www.thestrangerromance.com.
###
General Inquiries:
LAVIDGE – Phoenix
Bryan Beach
480-306-6554
bbeach(at)lavidge(dot)com