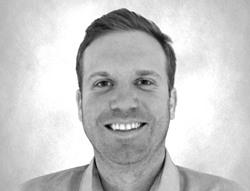 Aside from the tremendous market opportunity to grow the company, our community-led, multi-cloud go-to-market vision really sold me.
(PRWEB) October 09, 2017
7Summits, the leader in community-led, multi-cloud solutions today announced that David Blue has joined the company as Senior Vice President of Sales, reporting to Paul Stillmank, CEO and Founder at 7Summits. Blue's responsibilities will include day-to-day sales operations for all aspects of direct and indirect sales, as well as overseeing 7Summits' channel ecosystem. This will better enable 7Summits' expanded focus on sales strategy and overall company direction. To support this, David brings ten years of experience in the services and consulting world, the majority of which have been in the Salesforce ecosystem. During that time, he has helped many enterprise customers achieve success while growing sales teams to critical mass.
As Senior VP of Sales for 7Summits, David will be responsible for ensuring that the sales organization can drive continued growth while maintaining the same white-glove service that 7Summits' clients have come to know. "As a result of significant M&A activity, a lot of mid-size Salesforce partners are now part of much larger conglomerates, leaving a void in the partner landscape," said David. "A lot of customers have 'Big Four' fatigue or don't want to risk project quality with over-leveraged teams that are also in transition. 7Summits is positioned strongly to help fill that void because I think customers want to work with consulting firms that have a boutique feel, but can scale to meet their global demands, which is a mold 7Summits certainly fits."
David was most recently with Magnet 360, a Salesforce provider of cross-cloud solutions, where he was Vice President of Sales over the West region. With that organization, he helped lead consistent, year-over-year growth, which ultimately led to a strong market value as represented by that firm's recent acquisition. David holds a BA from Florida Gulf Coast University.
"David is a proven leader and industry veteran who will help us scale, and play a key role in executing our growth strategy as we continue to lead the way with community-led, multi-cloud solutions," said Paul Stillmank, 7Summits Chief Executive Officer. "Organizations around the world are recognizing the value of becoming a more-connected enterprise by directly leveraging social communities across all of their customer, partner and employee constituents. 7Summits is uniquely positioned to help companies transform their business through a range of online community experiences that reveal unexpected insights and business value once in place, and David's experience across industries and multi-cloud solution sales will be a major asset for us."
When asked why he chose 7Summits, David said, "Aside from the tremendous market opportunity to grow the company, our community-led, multi-cloud go-to-market vision really sold me. As we think about how to unlock business value for our customers, community-led, multi-cloud solutions allow us to service customers regardless of where they are in their journey with Salesforce. For existing customers, Communities presents an opportunity to gain more value out of the investments they've already made in Sales, Service, and/or Marketing Clouds. For customers new to Salesforce, Communities can be a low barrier-to-entry that drives immediate value but also presents additional opportunities to bring solutions that leverage other Salesforce clouds to bear in the future. Community-led solutions make us incredibly well-positioned to help customers leverage the Salesforce platform to drive digital transformation; whether that's to empower their customers, enable their partners, or unleash their employees "
For 7Summits, this is another valuable addition to the organization to solidify our stronghold in the market and showcase our expertise. Earlier this year, 7Summits was also recognized by Gartner as a multi-platform partner in Gartner's Market Guide for Enterprise Social Networking Application.
For more information, visit 7SummitsInc.com or follow the conversation on Twitter (@7SummitsInc).
About 7Summits
7Summits Inc. is a leading online community solutions provider, guiding companies to engage their customers, partners and employees to grow their business and become more fully networked enterprises. 7Summits creates business solutions that deliver top line revenue growth and bottom-line productivity improvements. The company is a valued strategic partner of Fortune 500 companies and has received investment funding from both Sverica Capital Management and Salesforce Ventures. 7Summits is headquartered in Milwaukee, Wisconsin with an extended presence in Chicago, Atlanta, New York, Denver, Washington DC, California, Seattle, Michigan and Ohio.