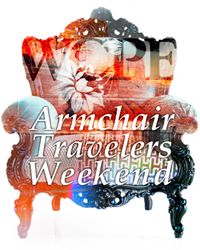 Relax in your favorite chair and let the music take you away.
WAKE FOREST, N.C. (PRWEB) October 07, 2017
WCPE Music Director William Woltz announces a weekend-long extravaganza celebrating Great Classical Music around the world October 13-15, 2017. On Saturday you may request your favorite travelogue music at http://theclassicalstation.org/features_request.shtml.
"Let TheClassicalStation.org take you on a musical journey from the Grand Canyon to the Appalachian highlands, along the beautiful blue Danube, to the fjords of Norway or an English country garden," offers Woltz.
13 Friday
5:00 p.m. Mendelssohn: Hebrides Overture
7:00 p.m. Rodrigo: Concierto de Aranjuez
8:00 p.m. Grieg: Norwegian Dances
9:00 p.m. Respighi: The Fountains of Rome
14 Saturday
9:00 a.m. Glinka: "Memory of a Summer Night in Madrid"
11:00 a.m. Grofé: Grand Canyon Suite
1:00 p.m. Mendelssohn: Symphony no. 3 in A Minor (Scottish)
2:00 p.m. McKay: Evocation Symphony (Symphony for Seattle)
3:00 p.m. Copland: Three Latin American Sketches
4:00 p.m. Delius: "Paris, The Song of a Great City"
5:00 p.m. Borodin: In the Steppes of Central Asia
15 Sunday
7:00 a.m. Williams: "Hymn to New England"
11:00 a.m. Nelson: "Sonoran Desert Holiday"
1:00 p.m. Smetana: The Moldau
2:00 p.m. Falla: Nights in the Gardens of Spain
3:00 p.m. Sowande: African Suite
4:00 p.m. Strauss II: "The Blue Danube"
"Relax in your favorite chair and let the music take you away," concludes Woltz.
WCPE's 24/7 live broadcast of Great Classical Music, 24 Hours A Day can be accessed around the globe in several ways; on-line streaming in multiple formats, including IPv6, small dish home satellite reception, local cable television systems and traditional radio broadcasting. A complete list of the ways WCPE is available with instructions for cable and satellite reception can be found at: http://theclassicalstation.org/listen.shtml.
Media Contact:
Curtis Brothers
919.556.5178
curtis(at)TheClassicalStation(dot)org
About WCPE:
With a 39 plus year history, WCPE 89.7 FM is a non-commercial, listener-supported, independent station dedicated to excellence in Great Classical Music broadcasting. WCPE is heard worldwide on the Internet in multiple formats, including the next generation IPv6. Because WCPE receives no tax-derived support, the station conducts two on-air fundraising campaigns and two major mail-out campaigns per year to raise needed operating funds. For more information, visit http://www.TheClassicalStation.org or call 919-556-5178.
###