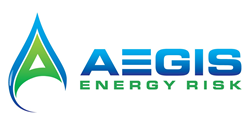 "I am honored and excited to join AEGIS during a time of tremendous growth and look forward to working with our clients and our team to build on our already industry-leading solutions and services." - Bryan Sansbury, Chief Operating Officer, AEGIS Energy
THE WOODLANDS, TEXAS (PRWEB) October 10, 2017
AEGIS Energy Risk, the leader in hedge advisory, execution, and back office services to the upstream oil and gas industry, today announced that Bryan Sansbury has joined the company as its Chief Operating Officer.
Bryan is a founding partner and has been an outside advisor to the firm since its inception in 2013. In his new role, Bryan will be responsible for leading the operations, technology, and financial management of the firm as it grows to meet the strong client demand generated by its unique approach in developing, implementing, and maintaining hedge portfolios for the upstream energy sector.
"We are incredibly proud of the unprecedented results we continue to achieve and the industry recognition we have received," said Chris Croom, CEO of AEGIS. "Bryan is a world class leader. His 22-years of experience growing technology-enabled services business, along with his record of operational excellence, team leadership, and deep client relationships is a tremendous addition to the AEGIS team and further strengthens our ability to serve our client base."
Bryan joins AEGIS from Alight Solutions, where he most recently served as president of the Health & Wealth Solutions business, leading 17,000 colleagues serving over 1,400 benefits administration and consumer experience consulting clients. Prior to this role, Bryan served as the chief operating officer and chief information officer of Aon Hewitt and played a critical role in the sale of Aon Hewitt's outsourcing business to Blackstone (forming Alight Solutions).
Bryan graduated with a Bachelor of Science degree in Finance from Berry College and is a Fellow of the CEO Perspectives Program through the Kellogg School of Management at Northwestern University. In addition, Bryan is a member of the LGI Homes board of directors, serving as its lead independent director and chairman of the Compensation Committee.
"The team at AEGIS has earned the trust of their clients and the respect of the industry by combining unique market insight, great people, and a commitment to excellence," said Bryan Sansbury, Chief Operating Officer, AEGIS. "I am honored and excited to join AEGIS during a time of tremendous growth and look forward to working with our clients and our team to build on our already industry-leading solutions and services."
About AEGIS Energy Risk
AEGIS Energy Risk is the leading hedge advisory firm to oil and gas producers focused on commodity price risk exposures of oil and gas producers. AEGIS provides front and back office hedge advisory services, developing customized and comprehensive hedge strategies based on specific financial framework, risk tolerance and economic objectives, all in context of the fundamental and technical aspects of the ever-changing commodity markets.
http://www.aegis-energy.com
Follow AEGIS on Twitter and LinkedIn
Media Contact:
Patrick McCrann
+1.713.936.2806
pmccrann(at)aegis-energy(dot)com
SOURCE: AEGIS Energy Risk, LLC