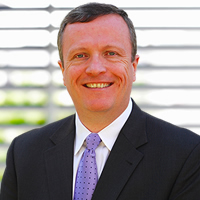 David is an exceptional and proven finance leader, both in permanent and advisory CFO roles.
Charleston, SC (PRWEB) October 11, 2017
TechCXO®, a leading provider of on-demand C-Suite-level strategic and functional executives and consulting services, today announced that veteran finance and operations executive David Kelley will join the firm's Charleston office as a CFO Partner.
"TechCXO is proud to have assisted many of Charleston's best-known and most successful growth-stage companies," said Neal Miller, TechCXO Partner. "David is an exceptional and proven finance leader, both in permanent and advisory CFO roles, and his global experience in both large companies and start-ups will prove beneficial to the growing tech sector and general business community in Charleston."
"TechCXO has a strong presence in Charleston with Jack Liles providing fractional Sales and Marketing leadership services. David adds a local CFO presence that allows us to better support the area's impressive growth," added Miller.
"TechCXO augmented our executive team with the deep skills and the leadership we needed to move to the next level," said Bill Harley, CEO of Charleston telemedicine startup Zeriscope.
"Charleston is experiencing phenomenal growth within its business community, along with an influx of strong creative and entrepreneurial talent. I enjoy helping growth-stage organizations build a strong financial foundation that enables success," said TechCXO Partner David Kelley. "I'm excited to join a team with such a strong reputation in the southeast and beyond."
David Kelley has held senior financial and operational positions with Fortune 100 firms and numerous early stage technology and consulting firms. David received his MS Taxation from Seton Hall University and his BS Public Accounting from Husson University. Read David Kelley's Full Bio here.