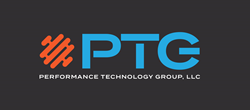 We believe strongly in the mission of BGW, and are excited to come alongside their church clients from initial conception through the first worship service.
(PRWEB) October 08, 2017
Building God's Way (BGW) announced this week a new partnership with Performance Technology Group (PTG) to become its Exclusive Audio, Video & Lighting provider. The Granbury, Texas-based company provides a turn-key delivery process that begins with consultation and budgeting, and carries the client through design, installation, and side-by-side training with ministry and worship leaders.
In addition to delivering cutting-edge worship technology, PTG's approach is most importantly focused on delivering the highest level of stewardship to ministry clients, the foundational principle of Building God's Way. They understand that a ministry's resources are sacrificially given and strive to achieve the best balance in quality, reliability, cost and serviceability.
Derek Johnson, CEO of Building God's Way, commented, "BGW is proud to partner with Performance Technology Group as our Exclusive A/V/L provider. The PTG team has a keen understanding of the unique needs of ministry organizations and their coordination and expertise in the area of worship technology will be a huge asset to us and to our clients."
While most A/V/L firms are brought on board later in the process after the architectural drawings are completed, the PTG team will be involved from the very earliest stages of design, working right alongside the BGW architecture and construction team. This integrated team approach will address many of the challenges associated with cost over-runs and delays that are typical with A/V/L budgets at the end of a church building project.
PTG has assembled a team with combined experience that includes hundreds of ministry clients throughout the United States. CEO Jeff Mathis is a prior business owner, manufacturer's rep, and national sales manager for a major theatrical installation company. His background in the industry covers almost all aspects over 25 years – from sales, to installation, management, and design. COO Matt Crewse brings a wealth of industry experience in the areas of sales, estimation, logistics, and management and has been involved in a wide range of theatrical and worship projects. Project Manager Tobias Harrison specializes in system design, troubleshooting, tech support, end user training, and system commissioning and tuning. PTG's resident expert in audio engineering and design, Tobias has toured with nationally-recognized music bands.
"We're excited about our future with BGW, and look forward to helping churches with cutting-edge technology at greater savings," says CEO Jeff Mathis. "By partnering with the client, architect, and builder from the beginning, we're able to help guide the church's vision to an achievable reality. We believe strongly in the mission of BGW, and are excited to come alongside their church clients from initial conception through the first worship service - to provide excellent stewardship of ministry funds."
PTG has the flexibility to provide A/V/L solutions to worship facilities of all sizes, from small audio system upgrades to large projects that include fully integrated systems for large stage productions, performing arts, professional events and concerts.
BGW and PTG will launch their partnership this upcoming week, sharing an exhibit booth at the WFX Conference, October 10-12 in Dallas, TX.
Building God's Way is an award-winning, industry leader in ministry design and facilities-related services, including an extensive builder network, factory-direct supply, and financially sustainable building solutions. Originally founded in 1997 by Daniel Cook and now an employee-owned company, BGW has served more than 1,000 ministries nationwide. For more information, visit http://www.bgwservices.com.