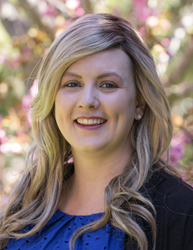 "I could not be more pleased that Melissa has decided to join us and I know she will be a great asset to the company and to our clients." -Tom Howes, Delphi Project Executive
(PRWEB) October 10, 2017
Multi Market Construction Management and General Contracting firm, Delphi Construction announced today their hire of Melissa Cheslock as Project Manager working out of the company's Cape Cod Office.
Cheslock, a Falmouth resident, brings 10 years of construction industry experience in both commercial and residential markets. A graduate of Wentworth Institute of Technology, she holds a Bachelor of Science in construction management.
Delphi Project Executive Tom Howes made the announcement of the hire and welcomed Cheslock aboard.
"We are excited to add Melissa to our roster as a highly experienced project manager with a tremendous skill set, exceptional project management experience and a strong commitment to Delphi's mission of building responsibly in all of the markets we serve. I could not be more pleased that Melissa has decided to join us and I know she will be a great asset to the company and to our clients."
Cheslock will be based out of Delphi's Mashpee offices and will focus primarily on projects on the Cape and South Coast of Massachusetts.
About Delphi
http://www.delphiconstruction.com
Delphi Construction, Inc. has been providing comprehensive, multi-market construction management services throughout New England since 1992 with a focus on the markets of Healthcare, Assisted Living, Affordable Housing, Multi-Family Residential, Banking, Religious, Corporate, Education and Modular Construction.
Delphi employs nearly 80 full time personnel with offices in Waltham and Cape Cod Massachusetts.