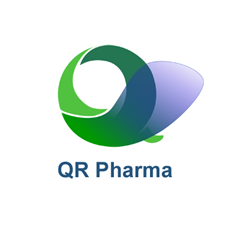 Neurodegenerative diseases are a really hard nut to crack. We need a better understanding of the brain and we need predictive animal models.
Berwyn, PA (PRWEB) October 09, 2017
QR Pharma, Inc., a privately held Phase 2 biopharmaceutical company developing novel therapies for the treatment of Alzheimer's, Parkinson's and other neurodegenerative diseases, today announced that Maria Maccecchini, Ph.D., President and CEO, will participate in the Neuro Advance Boston Conference being held on October 11, 2017 at Harvard Medical School in Boston, MA.
Dr. Maria Maccecchini will be a speaker in a panel entitled "Challenges of CNS Translational Research." Neuro Advance Boston is an off-the-record forum that brings together Heads from top biopharmaceutical companies, CEOs, CMOs, and CSOs working in the neurodegeneration, neuroscience and pain management space to discuss the critical issues facing neuro drug development.
About QR Pharma, Inc.
Headquartered in Berwyn, Pennsylvania, QR Pharma, Inc. is a clinical-stage company committed to developing therapeutics with novel approaches for the treatment of cognitive and functional impairment in neurological disorders.
QR is currently developing Posiphen as a disease-modifying drug for acute as well as chronic neurodegeneration and BNC for advanced Alzheimer's disease. For more information on QR Pharma, please visit the company's website, http://www.qrpharma.com