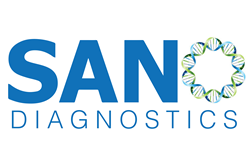 Wellesley, MA (PRWEB) October 10, 2017
SANO Diagnostics, LLC, a medical device company focused on the development of novel, point-of-care diagnostics to detect early onset of inflammation in multiple health conditions, today announced an exclusive evaluation and development agreement with a major global veterinary health company to evaluate and commercialize the company's protease diagnostic technology for the equine market. The goal of the evaluation period is to demonstrate early detection of irreversible conditions, such as osteoarthritis, that can be treated before the onset of debilitating symptoms.
It has been estimated that as many as 80% of horses will develop osteoarthritis, which can be present as early as 12 to 36 months of age. Osteoarthritis is a progressive condition, and once the horse shows clinical signs of lameness, the disease is already in an advanced stage and is incurable. Market research on the condition and its economic impact suggest that the annual direct cost to horse owners is roughly $10,000, and annual indirect costs can be as high as $50,000. There are 9.2 million horses in the United States, with the global population estimated at 58 million. Early detection prior to showing clinical symptoms presents a large opportunity for cost savings and quality of life improvement.
This agreement is in line with SANO's strategic plan to seek development and commercialization partners in each of its focus areas, which include osteoarthritis (in both animals and humans), several oncologic indications, and chronic wound care. Barry J. Wolfenson, Chief Executive Officer of SANO, stated, "We believe this deal will be the first of several, and it helps validate the novelty and value that our technology brings to multiple markets. The additional resources and bandwidth gained by partnering with a global veterinary pharmaceutical leader will help SANO further strengthen our intellectual property, will bring our human chronic wound diagnostic closer to market, and will allow us to initiate a pilot concept in human oncology."
Paul Hayre, President of SANO, further commented, "We are very excited by this latest collaboration. Equine osteoarthritis is currently diagnosed by lameness or clinical ultrasound, both of which detect already advanced disease states. We are hopeful that our diagnostic technology will enable early detection and treatment to preserve equine vitality."
About SANO Diagnostics, LLC
SANO Diagnostics is pioneering a disposable, cost-effective, point-of-care diagnostic platform with initial focus on osteoarthritis (both for humans and animals). The company is also in early discussions with major global companies in the $12B advanced wound care market. Measuring protease-related biochemistry to provide clinicians with immediate information on disease status and progression, SANO's diagnostic technology is designed to personalize treatment, promote faster symptom resolution and healing, and significantly reduce treatment costs. SANO has won several awards/recognitions, including 1st place – Harvard Business School Boston Club Business Plan (judged by VC, angel, legal/service professionals), 1st place - Massachusetts Medical Device Development Center (judged by Smith & Nephew, UMass Medical, legal/service professionals), Finalist - Harvard Business School New Venture Competition (judged by HBS alumni), 1st place – Venture Forum 5 Minute Pitch, and Finalist, $50K Gold Award, MassChallenge (judged by investors, serial entrepreneurs, academic and for-profit executives).