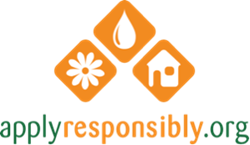 Providing consumers with an easy way to become more responsible users of home and garden pesticides.
Sacramento, CA (PRWEB) October 10, 2017
The stewardship group, Apply Responsibly, today announced the launch of a new video series providing consumers with an easy way to become more responsible users of home and garden pesticides.
The theme for this year's campaign – "Stick to the Basics" – continues to further Apply Responsibly's ongoing mission to promote proper pesticide use as a way to ensure safety and protect urban waterways, officials said.
Employing transit and digital advertising, social media and radio, this year's program aims to drive consumers to instructional videos and an online quiz on Apply Responsibly web site.
"These nine videos cover important topics that range from how to control bed bugs and mosquitos to highlighting proper safety gear and application tips when using pesticide products," said Ann Orth, spokeswoman for the Apply Responsibly program, established in 2008.
Additionally, consumers are encouraged to test their knowledge via an online quiz. They can receive a free packet of sticker sheets with useful tips and fun reminders for gardeners and homeowners reinforcing lessons learned through the video series.
"The sticker books are a great way to keep consumers engaged in our message all year round," said Orth. "Consumers can visualize the topic and lessons taught in the videos."
Apply Responsibly reinforces many existing guidelines and established best practices, including recommendations that consumers:

Do not spray when it is raining
Never pour any leftover pesticides down the sink, toilet, sewer or storm drain
Prevent and eliminate the types of environments that allow pests to thrive (such as standing water)
Only use the pesticide for its intended use; for example, don't use an ant spray to address problems with wasps or cockroaches
Be careful not to spray near storm drains
Buy the amount of pesticide you need
When controlling insects such as mosquitoes, bed bugs, lice, cockroaches, and and ants, chances are consumers are using a product containing pyrethroids.
"In order to protect plants, home and health, many consumers choose to use pyrethroid pesticide products," said Orth. "When they do, we want to ensure that they are handled responsibly, according to label instructions and common sense best practices."