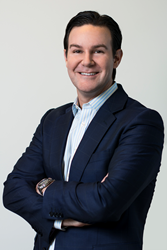 LONE TREE, CO (PRWEB) October 09, 2017
Stephen Weber, MD is excited to announce the arrival of SculpSure for submental fat elimination. Approved by the Food and Drug Administration (FDA), the SculpSure laser treatment can reduce the appearance of submental fat without incisions or downtime. Weber Facial Plastic Surgery is the first practice in Colorado to offer patients SculpSure to treat stubborn submental fat.
Made by CynoSure, SculpSure is a revolutionary treatment method, designed to eliminate isolated pockets of fat cells. The noninvasive technique provides dramatic results without the use of incisions, sutures, or the risk of serious complications. SculpSure works using a hyperthermic laser, disrupting fat cells, which are then naturally and safely metabolized by the body over the following weeks. Safe for all ethnicities and skin types, SculpSure is FDA-cleared for individuals with a BMI of up to 43.
SculpSure utilizes a unique, slim applicator, created specifically for the narrow, hard to reach area along the chin and neck. This gives SculpSure the ability to precisely treat the 'double chin' without any incisions. Well-tolerated by most patients, SculpSure is not painful and therefore requires no anesthesia. A single 25-minute session can offer up to a 24% reduction in submental fat. For those looking for more extensive results, a second session can be safely performed.
In addition to submental fat, the state-of-the-art SculpSure treatment can also offer customizable fat elimination results for other areas of the body, as well. The laser technique has four specifically designed contouring trays, useful for targeting isolated areas of fat on areas such as the flanks, arms, abdomen and thighs. In clinical trials, SculpSure showed a 100% patient satisfaction rating, making the treatment an all-encompassing, non-invasive body contouring system.
Dr. Stephen Weber, founder of Weber Facial Plastic Surgery, is a double board certified Facial Plastic & Reconstructive Surgeon. An alumnus of Boston University School of Medicine, Dr. Weber completed a coveted five-year Head & Neck Surgery residency at Oregon Health & Science University. This was followed by a prestigious Facial Plastic Surgery fellowship, under the mentorship of respected surgeon, Shan Baker, MD, at the University of Michigan. Today, Dr. Weber is one of the country's most renowned plastic surgeons, specializing in Rhinoplasty, Facelift and non-surgical facial rejuvenation techniques in his Lone Tree, Colorado private practice.
Find out more about SculpSure by contacting Weber Facial Plastic Surgery at 303.792.2224. Speak with a patient coordinator, or fill out the Contact Us form, to schedule your confidential, body sculpting consultation with Dr. Weber.