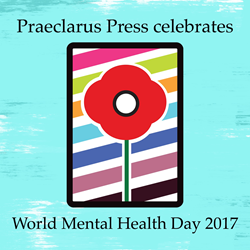 World Mental Health Day recognizes the impact of mental health on women's health throughout the lifespan.
Amarillo, TX (PRWEB) October 10, 2017
Mental health has a substantial impact on people's physical health, quality of life, and even how long they live. The World Health Organization indicates that 300 million people suffer from depression each year, and that depression is the leading cause of disability, and a leading cause of mortality worldwide. Women are twice as likely as men to become depressed in their lives. Praeclarus Press salutes World Mental Health Day on October 10 by offering a wide range of books, podcasts, webinars, and handouts that specifically address depression, trauma, PTSD, anxiety, and other mental health issues for women at all stages of life.
Praeclarus Press is a small press founded by health psychologist, Dr. Kathleen Kendall-Tackett. It is dedicated to publishing high-quality materials on women's health. The goal is changing women's lives. Dr. Kendall-Tackett describes why she founded her company.
"I believe that knowledge is power. So often, women do not recognize the impact of depression or trauma in their lives. Once they do, everything changes. We want to make sure that women have accurate, evidence-based information. Information changes lives. We are dedicated to providing it to women directly and to their healthcare providers."
Praeclarus Press is based in Amarillo Texas. The website is http://www.PraeclarusPress.com.