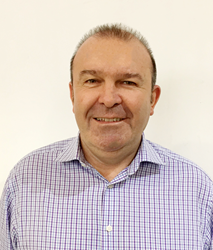 "Cliff's expansive industry experience, together with his strong leadership skills and customer-focus, makes him an excellent fit."
Houston, Texas (PRWEB) October 30, 2017
ValvTechnologies, Inc., manufacturer of zero-leakage severe service isolation valve solutions, today announced that Cliff Horsburgh has been appointed Regional Director, Asia Pacific, effective immediately.
Based in Kuala Lumpur in Malaysia, Horsburgh will have senior management responsibility for leading sales growth in the Asia Pacific region. With more than 30 years' experience in the valve and pump industry, he brings extensive global business management and sales experience to the company.
A native of Scotland, Horsburgh spent most of his career with the Weir Group, most recently as General Manager for South East Asia for the Weir Power and Industrial, and held international sales and general management responsibilities for Africa, the Middle East and Europe in earlier roles at Weir. He also worked for SPP Pumps in Southeast Asia.
"Cliff's expansive industry experience, together with his strong leadership skills and customer-focus, makes him an excellent fit," said ValvTechnologies' President Kevin Hunt. "We welcome him to our international management team and look forward to his sales leadership in this critically important growth region for our business."
About ValvTechnologies
Founded in 1987 and headquartered in Houston, Texas, ValvTechnologies is the leading manufacturer of zero-leakage, severe service isolation valve solutions. Employing more than 500 people worldwide, our offices are located in the United Kingdom, Mainland Europe, China, Middle East, India, Australia and South America. In addition, ValvTechnologies partners with stocking distributors and independent representatives to service customers around the world. To find out more about the products and services offered or to locate a representative, visit our website at http://www.valv.com.