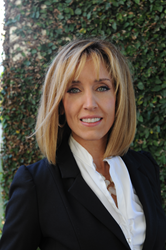 Tampa Bay, FL (PRWEB) October 10, 2017
The National Retail Federation (NRF) forecasts that U.S. retail sales will grow between 3.2% and 3.8% in 2017, with strong sales leading into the holiday season; if growth projections are on track, shoppers will exceed the $658.3 billion they spent during the 2016 holiday season.(1) Monica Eaton-Cardone, an IT executive specializing in risk management and fraud prevention, counsels merchants to stay abreast of 2017 holiday shopping trends and implement simple strategies that can enhance sales and profitability this season.
Retail consulting firm Kantar predicts top-line retail sales growth of 3.7% in the fourth quarter of 2017 compared to the prior year quarter. Kantar's projections include 2.5% growth for brick-and-mortar specialty retailers and department stores and a 16% increase in online sales for the holiday quarter.(2) Fung Global Retail & Technology concurs that eCommerce will be a more popular shopping channel than brick-and-mortar shops; its recent survey found that 82% of consumers plan to buy holiday gifts online, while 77% will shop in physical stores.(3) Eaton-Cardone estimates that at least half of customers shopping in stores will also engage in eCommerce.
"Many retailers will experience a seasonal bump even without any extra effort on their part, but those who keep an eye on purchase trends and consumer preferences can leverage that information to achieve record sales," said Eaton-Cardone, who serves as Chief Information Officer (CIO) of Global Risk Technologies and Chief Operating Officer (COO) of Chargebacks911. She notes that personalization is becoming a competitive advantage for merchants who are effective at using consumer insights to customize their products and services.
"The more you know about your customer—their preferences, what they search for, what they buy—the more likely you are to acquire a sale," added Eaton-Cardone. "Sales conversion is no longer limited to brand loyalty or price. The market is changing; consumer preferences regarding payment methods, delivery options and ease of ordering are quickly taking center stage. When it comes to eCommerce success, knowledge is power."
One of the major trends Eaton-Cardone advises merchants to follow is the burgeoning mobile movement. Last year, Google found that mobile searches in stores were up over 30% compared to the previous year. Google also found that many shoppers rely on Internet searches for gift ideas and advice; in 2016, searches for "best" products climbed 50% over the previous year, and roughly 2 in 3 people shopping for consumer electronics and home goods turned to YouTube for ideas about what to buy.(4)
The NRF 2017 Holiday Planning Playbook also highlights key consumer preferences and purchase behaviors. When asked what convinced them to make a purchase, most consumers cited special deals—64% responded to free shipping offers and 50% took advantage of limited-time sales or promotions. Many also engage in self-gifting; more than 70% of shoppers admit to purchasing gifts for themselves during the holiday season. Other survey trends emphasized the importance of maintaining superior customer service post-sale. Nearly 15% of consumers complained of a difficult return process, and 64% of them said the experience would make them hesitant to shop with that retailer again. NRF findings also revealed that 57% of customers who post negative reviews expect the retailer to reply, and 93% of them said their loyalty would be negatively impacted if the merchant failed to respond.(5)
"There are a number of steps retailers can take to maximize their success this holiday season and ensure their customers' continued loyalty in the future," asserted Eaton-Cardone. "Those who make an effort to understand what consumers really want—and then deliver on those expectations—have the potential to surpass seasonal forecasts."
Eaton-Cardone's advice for eCommerce merchants includes:
1. Make sure your online storefront is user-friendly and optimized for mobile devices.
2. Publish online articles and videos featuring the best gifts in different categories; for example, best gifts under $50, best gifts for techies, best gifts for teens, etc.
3. Promote special offers—such as free shipping or limited-time deals—throughout the holiday season.
4. Encourage shoppers to treat themselves; consider offering a discount when they purchase two or more of an item—one for a gift, and one for the giver.
5. Optimize checkout methods, offering multiple payment options and removing unnecessary friction to create a more seamless experience.
6. Provide faster shipping methods and delivery confirmation services to help discourage friendly fraud activity.
7. Decrease false declines and increase transaction approval rates with manual review processes that provide for looser decline rules without the consequence of increased fraud.
8. Maintain a fair and transparent return policy to increase customer satisfaction and reduce chargebacks.
9. Monitor customer reviews and respond to negative feedback; be sure to express concern and offer a resolution.
10. Step up fraud prevention efforts and chargeback management during the holiday season to reduce losses, minimize risk and retain more revenue.
Monica Eaton-Cardone welcomes the opportunity to discuss fraud prevention, risk management and eCommerce best practices at upcoming industry conferences and events. She will be participating in the Preventing Fraud in Payments panel at TRUSTECH 2017 in Cannes, and is also available for interviews and future speaking engagements. For more information, visit http://monicaec.com.
About Monica Eaton-Cardone:
Monica Eaton-Cardone is an accomplished entrepreneur, speaker, author and industry thought leader who is internationally recognized for her expertise in risk management, chargeback mitigation, fraud prevention and merchant education. Eaton-Cardone found her calling as an entrepreneur when she sold her first business at the age of 19. She later became an eCommerce merchant; and after grappling with chargebacks and fraud, she took it upon herself to develop a comprehensive, robust solution that combined agile technologies and human insights. Today, Eaton-Cardone's innovations are helping thousands of organizations achieve sustainable growth, and she continues to pioneer loss-prevention best practices as CIO of Global Risk Technologies and COO of Chargebacks911. Eaton-Cardone is a champion of women in IT and business leadership, and aims to inspire the next generation of young innovators through her nonprofit organization, Get Paid for Grades. Get to know her at http://www.monicaec.com.
1. Reuters Staff. "Retail Industry Group Revises Down Its 2017 U.S. Sales Forecast"; Reuters; September 6, 2017. reuters.com/article/us-nrf-outlook/retail-industry-group-revises-down-its-2017-u-s-sales-forecast-idUSKCN1BI03B
2. Hermanson, Doug. "These Retailers Will Win the Holiday Shopping Season"; Kantar; September 14, 2017. us.kantar.com/business/retail/2017/holiday-shopping-forecast-2017/
3. Fung Global Retail & Technology. How the U.S. Shops: Where Consumers Will Be Shopping This Holiday Season—and Why; August 26, 2017. fungglobalretailtech.com/research/us-shops-consumers-will-shopping-holiday-season/
4. Fabiani, Elizabeth and Allison Mooney . "This Holiday Season, Watch for These 3 Shopping Trends"; Think With Google; July 2016. thinkwithgoogle.com/consumer-insights/holiday-shopping-trends/
5. National Retail Federation. 2017 Holiday Planning Playbook; August 2017. nrf.com/resources/retail-library/2017-retail-holiday-planning-playbook