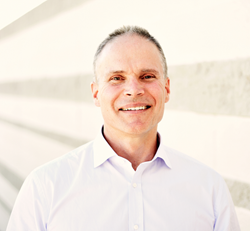 I am honored to join Dr. Diane Hamilton on 'Take the Lead'
CHANDLER, Ariz. (PRWEB) October 10, 2017
Award-Winning Speaker, Emotional Intelligence Expert and Nationally Syndicated Radio Host Dr. Diane Hamilton will interview Execute to Win (ETW) CEO Lee Benson on her radio show, Take the Lead. Dr. Hamilton highlights the stories of successful business leaders, speakers and influencers to share how others can achieve similar success in business, and personal goals.
Lee Benson joins an impressive line-up of past interviewees including Steve Forbes, Naveen Jain, Dr. Shawne Duperon and Craig Newmark.
"I am honored to join Dr. Diane Hamilton on Take the Lead." Benson continues, "I look forward to a great conversation, and the opportunity to share how I've been able to take valuable lessons learned as former Founder and CEO of Able Aerospace and apply them as we grow ETW and help companies achieve success."
The show is available in 9 markets, every Monday, Wednesday and Friday morning at 10 AM EST and also as a podcast on iTunes.
Be sure to tune in Wednesday, November 8th to hear the interview with Lee Benson.
About Dr. Diane Hamilton's Take the Lead Radio
Dr. Diane Hamilton's leadership radio show includes interviews with some of the most successful entrepreneurs, thought-leaders, authors, speakers, and other individuals who will inspire you to take the lead in your career and personal life. Learn more.
About ETW
ETW provides a platform to track, evaluate and measure employee performance against the major objectives of the organization. Easily execute and translate long-term strategy into clear, actionable goals. With ETW you can effectively communicate the company's roadmap to success and engage everyone throughout the organization with that roadmap. ETW is your platform for turning strategy and culture into tangible results. Learn More at http://www.etw.com.
About Lee Benson
Lee Benson is one of the world's most influential thinkers on helping organizations align employees to strategy and culture to achieve extraordinary results and is a highly regarded keynote speaker. He has a powerful yet practical approach to leadership and culture that he created through his own personal business success and which has been adopted by thousands of managers and employees around the world.