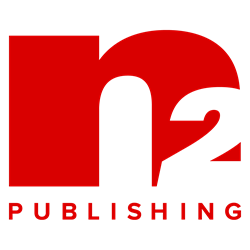 WILMINGTON, NC (PRWEB) October 10, 2017
N2 Publishing is proud to announce that it ranked #31 in the Association for Talent Development's (ATD) 2017 BEST Awards program. N2 Publishing is among 40 organizations from eight countries to receive a 2017 BEST Award. All winners are featured in a special section of the October 2017 issue of TD, ATD's flagship magazine.
"Our team members are our greatest assets at N2. Since we place high priority on our company culture, it's important to nourish each member's skill set and protect our culture to ensure we continue to thrive as a company." –JP Hamel, Vice President, N2 Publishing.
The BEST Awards are the talent development industry's most rigorous and coveted recognition. The BEST Awards recognize organizations that demonstrate enterprise-wide success through talent development. "Creating innovative, vibrant learning cultures and developing talent in ways that clearly contribute to strategic business goals, are hallmarks of ATD BEST winners," says Tony Bingham, ATD President and CEO. "They get it. Leaders in these organizations value the impact that talent development achieves, because they know that having a knowledgeable and skilled workforce drives success."
N2 Publishing competed against nearly 175 organizations from 11 countries. Every organization submitted quantitative and qualitative information to ATD about their talent development practices and programs. Applications were assessed in a blind review by members of the BEST Awards advisory committee, a select group of experts in the field.
This is the fifteenth year of the BEST Awards. More information about the 2017 ATD BEST Award winners may be found in the October 2017 issue of TD magazine.
About N2 Publishing
Founded in 2004 and based in Wilmington, N.C., N2 Publishing, Inc. is "turning neighborhoods into communities" by partnering with affluent neighborhoods to produce more than 900 private, monthly publications filled with resident-contributed content throughout most states. Every N2 issue is personal, relevant, and unique to the community it serves. Visit N2 Publishing online at http://www.n2pub.com.
About ATD
The Association for Talent Development (ATD) is the world's largest professional membership organization supporting those who develop the knowledge and skills of employees, improve performance, and help to achieve results for the organizations they serve. Originally established in 1943, the association was previously known as the American Society for Training & Development (ASTD).
ATD's members come from more than 120 countries and work in public and private organizations in every industry sector. ATD supports talent development professionals who gather locally in volunteer-led U.S. chapters and international member networks, and with international strategic partners. For more information, visit http://www.td.org.