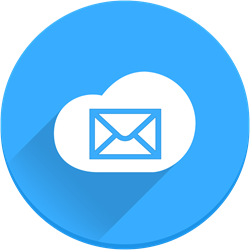 Email security that doesn't depend on end user action or changes in habits
San Francisco, CA (PRWEB) October 11, 2017
2016 Box Elite Technology Partner of the Year, MxHero, has enhanced its secure email solution that uses leading cloud content management platform Box for encrypted delivery of messages and attachments. The new capabilities allow companies to automatically determine if a message should be secured based on its content (including attachment content), origin or destination. Importantly, users do not need to install software or change habits to benefit from the added security.
MxHero's new enhancements greatly improve email security by requiring no end user involvement. Users (senders and recipients) continue to use email as usual, without needing to install software or remember to secure messages. Centrally configured rules continuously scan messages sent and received and apply the appropriate security measures.
MxHero's secure email solution is ideal for companies that need better email security but don't want to depend on user action. Regulated industries, such as, health care, finance and legal can easily meet HIPAA, FINRA and other email regulations without concerns around user adoption. Even unregulated industries benefit from the additional layer of email security, such as, the ability to ensure that all internal communications are protected.
"We're excited about our ability to ensure that email is secured in a way that minimally impacts the end user's email experience and habits. Approaches to email security that depend on end users to either install software or otherwise jump through additional hoops, inevitably fail. MxHero's approach provides the security without the added hassle of getting users on-board," says Alex Panagides, CEO, mxHero Inc.
MxHero integrates with all email servers (on-premises or cloud based) and requires no end user software and works from any device (desktop, mobile, etc.).
About mxHero
MxHero builds powerful cloud and hybrid platforms for Enterprise & SMB, enabling email systems to leverage modern cloud storage benefits and gain user productivity across all user devices. The Mail2Cloud platform delivers compelling ROIs in storage costs, collaboration, productivity and security and includes an intelligent, customizable engine for advanced automation. Mail2Cloud is commercially proven across Microsoft Office 365, Exchange, Gmail and Postfix email systems, as well as all client email applications.