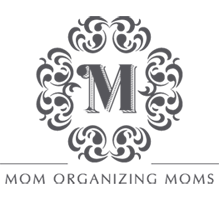 Nashville, TN (PRWEB) October 11, 2017
President and founder of Mom Organizing Moms, Tammy Maharrey, was recently interviewed by the valet self-storage experts at Closetbox. She discussed the origins of Mom Organizing Moms, the mission of the company, what to expect from a Maharrey-led organizing experience, and how to best prepare for a professional organizer.
In 2002, Maharrey (now in remission) was diagnosed with cancer. Soon after, her husband was also diagnosed with cancer and tragically passed away just seven months later. Realizing just how important family is and how precious time can be, Maharrey formed Mom Organizing Moms in 2014 to provide assistance to families. It's her mission to assist busy families so that they will have more time for togetherness and fun!
In the article, she states: "I guess I just have a heart for mothers in general. They try to perform so many tasks, and they get very little rest or time for themselves. If something like an illness or situational crisis comes to a family, mothers must focus all of their attention on survival, caring for their family and their careers. There is very little time for anything else to get done at home."
Families with two working parents are now the norm, not the exceptions. According to the Bureau of Labor Statistics for more than 60 percent of families with children, both parents are working. Among families of other marital statuses with children, the mother was employed in 72.5 percent of those maintained by mothers, and the father was employed in 82.6 percent of those maintained by fathers. The BLS goes on to note that both of these figures were up from the previous year.
To learn even more about her inspirational story her interview with Closetbox, visit here.
ABOUT MOM ORGANIZING MOMS
Tammy Maharrey, formed Mom Organizing Moms in 2014 to provide support to families in need or those facing situational crisis. It's her mission to lend a helping hand so that her client's will have more quality time with their families. Using customized and creative solutions, Mom Organizing Moms helps families eliminate clutter and live life more efficiently. Services include room-by-room organization, art organization, decluttering and purging, closet organization, custom gift-wrapping, personal shopping, and vacation packing.
ABOUT CLOSETBOX
Closetbox was founded to free its clients from the hassle of loading, hauling, and moving items into storage. The company provides full-service, concierge storage with a no-hassle pickup and on-demand return delivery for the cost of a traditional self-storage unit.