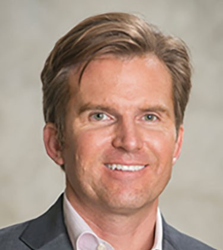 Lenexa, KS (PRWEB) October 11, 2017
IMN (Information Management Network) is hosting its 8th Annual Fall Forum on Data Centers and Cloud Services Infrastructure in Chicago, IL, November 16-17. John Clune, President and CEO of Kansas City-based, Cavern Technologies was selected to bring his expertise to a panel of industry front-runners from across the nation and address critical business issues facing C-level executives with data center, colocation, and cloud service providers. Topics covered will include:

What are the Steps Needed to Achieve a Higher Valuation?
The Evolution of Privacy & Security in a Colocation/Cloud Environment
Software-Defined Data Centers 
Wireless Cloud 
Who Owns & Manages the Equipment & Preparing to Handle the Day-to-Day Operations Inside the Cage
John Clune will share his experience in launching and growing Cavern Technologies to become Kansas City's premier data center solutions provider to help other C-level executives in the small-to mid-sized provider segment identify key performance indicators within their own organizations. During their panel discussion, "Migrating From General Purpose Colo to More Specific Solutions -Offering more Enhanced Managed Services without Changing your Corporate Structure," Mr. Clune and his co-panelists will cover a range of topics including, offering more enhanced managed services without changing the corporate structure; the professional services market, developing new products and creating messages; cross-selling vs. stand-alone sale strategies and much more. Joining Clune on the panel are: Jim Griffith, CEO, Corporate Technologies LLC; Devon Cutchins, Senior VP Technology and CLO, Markley Group; Karl Zimmerman, CEO, Steadfast Networks, LLC; Christopher Trapp, Founder/CEO, Upstack; and Sagi Brody, CTO, Webair.
For more information about IMN Provider Forum, visit http://www.imn.org.