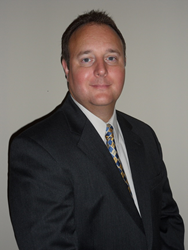 I intend to apply my management experience to ensure that my clients at GRx are treated with professional and prompt service
HOLBROOK, N.Y. (PRWEB) October 12, 2017
GRx is pleased to announce its recent hire of Jonathan Juenger, who joins the GRx team as the new Regional Account Executive for Illinois and East Missouri. Currently residing in St. Louis, Missouri, Jon comes to GRx with over 7 years of experience in account management. Most recently Jon worked for Oberweis Dairy as an Account Manager with a large client base.
"I am very excited to be a part of the GRx team. I intend to apply my management experience to ensure that my clients at GRx are treated with professional and prompt service", said Jon Jeunger.
On-site pharmaceutical returns service is provided by GRx's reliable, local, and readily available team of Regional Account Executives. GRx on-site service representatives are recognized industry-wide for best service.
For over 30 years, GRx has provided pharmaceutical return services to hospital, government, independent retail, chain-store, LTC, Mail-Order and clinic pharmacies. Local GRx on-site service representatives are highly valued by customers for their professionalism, trustworthiness and for "going above and beyond." Business review consultations, inventory management assistance and unbeatable customer service are just a few of the attributes that customers say sets GRx apart.
Contact GRx at 1-800-473-2138, or on LinkedIn.